Following in the best of traditions, it is that time of the year, when we wrap up the previous twelve months of hard work, software scrutiny, pain, tears, joy, and hope, all mixed and blended inside one big, scalding cauldron that we call Linux. We shall commence with the Gnome desktop environment.
If you look at my last year's summary, I was somewhat moderately enthused about Gnome, with decent results from the Fedora branch. In fact, Red Hat flavors dominated the article, with multiple Fedora versions and forks. This does not come as a surprise, given the fact Gnome is closely tied to Red Hat. But then, it was a surprise, as Gnome is not among the most efficient or ergonomic desktop environments, nor have I ever really been fond of its third reincarnation. And yet, I was rather pleased overall. This year? Let's see.
Before we rate 'n' hate …
I would like to emphasize that this article focuses only on Gnome – and not on any of the closely tied derivatives or desktop environments that somehow use the Gnome Shell or the GTK framework or such. In this regard, custom offerings like Deepin, Solus with Budgie or elementary OS may also apply, but we will leave them out of the discussion for now.
Furthermore, even though I conducted the test THIS year, I will not include the Fedora 24 review on my HP Pavilion laptop. This is a last year's distribution and no longer supported. Overall though, it was pretty elegant and dandy, and the Nvidia setup worked without too many problems.
Candidate 1: OpenSUSE Leap 42.2
Back in February, I tried the openSUSE Gnome version after having been rather disappointed with the KDE results. I spent a lot of effort taming the distribution into usability – and this is a recurring theme with Gnome desktops. You need a framework of extensions, which takes time setting up to begin with, and then several extensions before the desktop reaches a semblance of normal usability you get from other desktop environments. We're talking about the ability to have a persistent panel with icon shortcuts for launching applications, window min/max buttons, several notification applets, and a few other details.
Alas, not all my customization tweaks yielded good results. Despite additional use of codecs, openSUSE 42.2 did not play music, resource utilization was average, and there were problems with network connectivity and low battery life. On the positive side, the distro handled the smartphone front quite well, and it was overall a better fit than the Plasma edition. However, it was a rather underwhelming offering.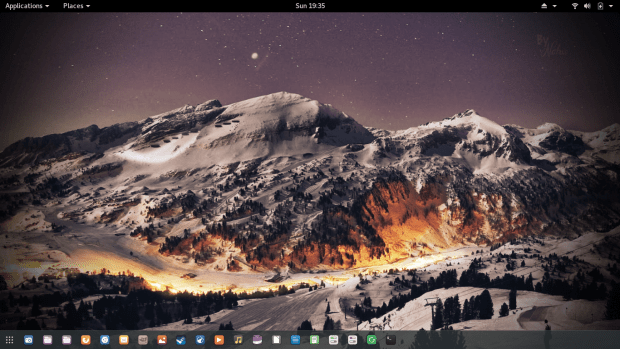 Candidate 2: Fedora 26
I have always believed there cannot be three successive good editions of any one distro, and Fedora 26 was the culmination of my self-fulfilled prophecy. After being rather pleased with Fedora 24 and Fedora 25, which is one of the few distros in my more semi-permanent set of systems, Fedora 26 disappointed me with a range of regressions across the board.
We have the same problem with ergonomics like openSUSE, networking was average, smartphone and media support reasonable, but then there were a lot of inconsistencies and bugs in the desktop even before I tried to commit it to the disk. At which point, I actually had to conduct a second live session test as the distro suffered from a rather odd and rare filesystem error. The one defining quality of my early impressions with Fedora 26 was the rainbow of issues and bugs.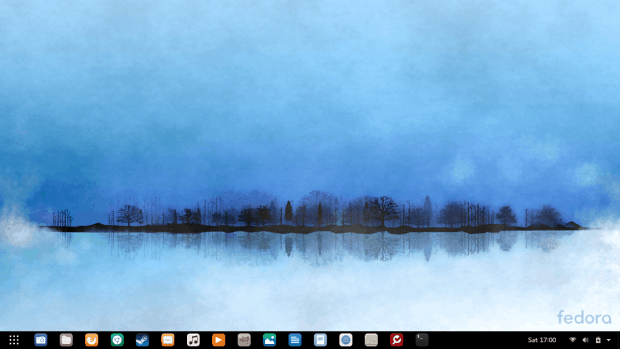 Things only marginally improved after the installation, with weak and buggy package management, average performance, further instability and crashes, various errors during normal use, and battery life that did not live up to the expectations. In general, this was not a bad experience, but it was much less streamlined and refined than the one in Fedora 25.
Candidate 3: Antergos 17.9
This was one of the more pleasant surprises on the Gnome front for me this year. I was expecting a distro that would fight me all the way, given its nerdy upbringing as an Arch child. This turned out not be the case, at all, and Antergos delivered a colorful swath of goodies. One of the notable features that really impressed me was the installation setup. It offered a lot of additional software and drivers, and these all worked correctly and without any issues. Upon installation, Antergos launched into a seamless session with Nvidia drivers running.
Package management was fairly robust, smartphone support good, media playback flawless, and resource utilization quite modest for a Gnome desktop. There were some problems on the hardware side, most notably touchpad and Bluetooth, and customization was somewhat tricky. Then again, Antergos comes with a polished layout, a very decent application stack, and it will continuously update once you set it up, so you do not really need to fiddle with future full-distro upgrades. All in all, it was a delightful outcome for a skepticism-drenched adventure. In retrospect, and looking more broadly at the wider Gnome world, Antergos delivered one of the more well-rounded and put-together experiences of this year. But let's see what the rest of the competition can do.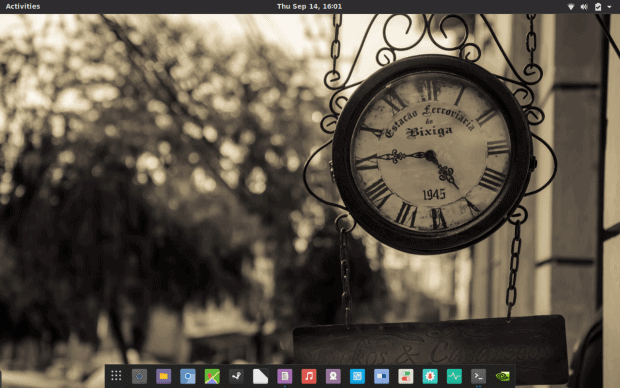 Candidate 4: Korora 26 Bloat
Imagine Fedora beefed up with everything you can think of. A distro named Bloat definitely sounds like the right tool for this task. Indeed, Korora is meant to supplement the default spartanness in Fedora with all the goodies and extras that ordinary people may need. This is a noble goal, but the execution has a lot left to be desired.
I realized that Korora introduces additional ergonomic issues on top of an already flaky foundation, with color problems, horrible fonts clarity and contrast, very high resource utilization, wonky hardware support, and huge issues with the Nvidia graphics setup. In fact, the system was rendered unusable after trying to configure the drivers. On the bright (if very weakly lit) side, Korora did bring a lot of additional software and allowed for some of those mundane tasks out of the box. But the penalty for this trade off seems just too high. In the end, this was one of those attempts that went totally pear-shaped. The complexity of the solution introduces more issues than it solves, and it reflects poorly on the overall Gnome experience, which is compounded by the rigidity of the desktop framework itself.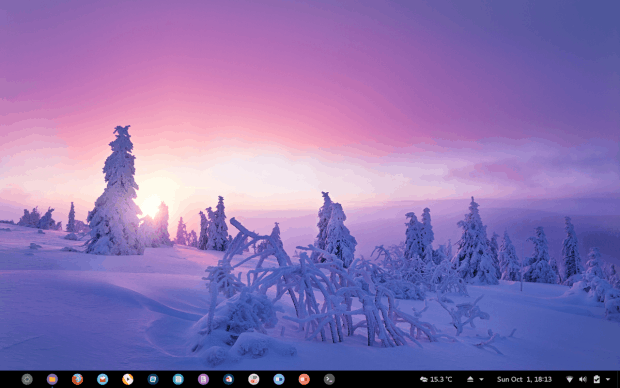 Candidate 5: Ubuntu 17.10 Artful Aardvark
In a way, the autumn Ubuntu is the first pure-Gnome mainline Ubuntu in a long time, having come full circle since the early Gnome 2 days and before the introduction of Unity. It makes for a cardinal pivot point in Ubuntu's history, for many reasons.
My experience with Aardvark was quite abysmal. To begin, Gnome is inferior to Unity as a desktop interface in pretty much all and every aspect of daily usage, with significant ergonomic obstacles that are even more apparent and glaring when you compare one of the previous Ubuntu LTS editions with Unity and the latest release. But the contrast and negatives aren't limited just to the UI side of things.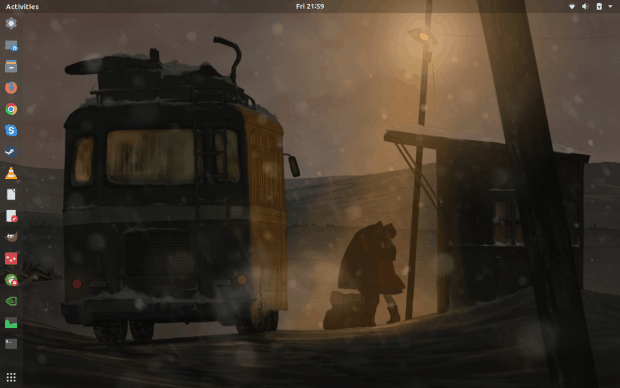 During my testing, the new Ubuntu struggled with performance, media playback, colors, as well as performance. Smartphone support was decent, fonts are exclusively Ubuntu, and there were also multiple crashes, which I have not observed in previous tests with the Unity desktop. All in all, with Gnome as the frontend of this distribution, multiple issues arose that were not present in the past, and they reflect poorly on the engineering decision of this change, as well as the overall quality of the Gnome desktop environment. It also highlights Ubuntu 17.10 as one of the weaker candidates for this year's final round.
Candidate 6: System76 POP!_OS
System76 is well-known in the Linux world for their hardware, but they have also recently ventured deeper into the software world with their first fork of Ubuntu, a distribution called POP!_OS. It also runs the Gnome desktop environment, with some modifications compared to the parent. Alas, I found the UI layer to be rather difficult to use due to some fairly unusual ergonomic choices. Moreover, much like Ubuntu, there were quite a few problems regarding media playback, basic usability, and worst of all, hardware support. Pop OS does have some rather good points, like smartphone connectivity and better stability.
Overall though, the differences are not significant enough to warrant the fork, and there's a rather awkward tradeoff between new features and benefits that you do gain and then the qualities and attributes that you lose in the process. For instance, Ubuntu's font rendering is superlative. And while Pop OS does make for a more reasonable product than what Canonical did, unfortunately, the underlying deficiencies in the Gnome framework, the near-blank-check import of problems from the parent, and middling performance did not truly justify or redeem either the operating system or the desktop environment in this case.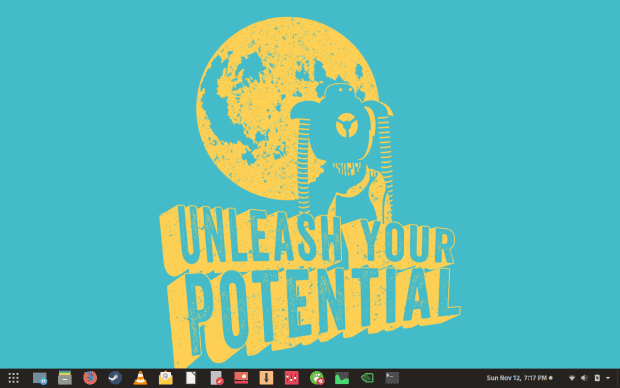 Candidate 7: Fedora 27
Being able to test two different versions of one particular desktop in a given year is a nice privilege, as it allows you to directly observe changes, improvements and regressions in the product. Much like we did last year, Fedora gives us another chance to take a look at what it does, again adorned with the Gnome desktop.
Even during the live session, initial results were not encouraging, and very soon I realized that the direct observation is mostly around regressions and little else. The desktop remains as inaccessible as before, requiring many tweaks before it can be used. However, new-old bugs make it even less friendly than in the past, including severe network connectivity problems, file manager configuration, color problems, hardware issues, many inconsistencies compared to Fedora 25/26, inconsistency while using Nouveau and Nvidia drivers on the same box, with results clearly in favor of the proprietary blob, crashes, and still other annoyances.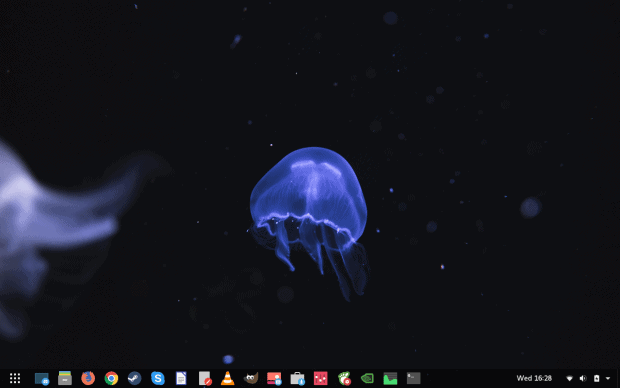 Fedora 27 would not connect to Samba, for instance, or even allow suspend with Nouveau drivers running. Package management is somewhat improved, performance is okay, but those are more or less the only redeeming features of the entire distribution. I do find the trend alarming, and again, we can observe a clear trend in the quality of Gnome desktops throughout the year, with Fedora 27 wrapping it up on a new low.
And the winner is …
Well, I've never ever believed I'd say this, but being objective and all, it's an Arch-based distribution that gets the highest accolade in this test – Antergos 17.9! Do mind, it's not perfect, but it does offer a reasonably rounded experience with some really interesting (and unique) features. Like most small projects, it does suffer from obvious lack of manpower needed to tackle the usability papercuts, but on the other hand, it brings in innovation that is not apparent in other distributions, and it also provides a solid baseline for day-to-day use, without compromising on stability, and without ever disclosing its geeky DNA.
My experience with Antergos 17.9 shows a distribution that is relatively sprightly, focuses on usability, offers excellent driver support, and tries to balance beauty with functionality. It still struggles gluing all these together, but there do not seem to be any fundamental flaws. It also manages to showcase Gnome in a very positive light, which cannot be said of pretty much any other candidate that I've had a chance to test this year. If anything, the outcome of 2017 is satisfying in its own right, even though I did struggle and suffer a lot while playing and testing these different distributions. But in one sentence, if you do need a Gnome distro, this is the best that I can offer and recommend. And it wouldn't be a bad recommendation either. All right, that was two sentences.
Conclusion
Back in December 2016, I said Gnome is slowly recovering. Scratch that. It was a brief flicker of hope, and it's gone. It would seem the direction has reversed, and the Gnome desktop is becoming less usable. Its overall design remains stubbornly unchanged while the quality and stability are constantly deteriorating.
Still, an odd distro or two manage to rise above the mediocrity and provide a relatively reasonable desktop session, Gnome notwithstanding. For 2017, Antergos is Dedoimedo's Gnome choice. You get an okay mix of everything, solid performance, a stable behavior, and a few glitches just to keep you on your toes. Most impressive is the graphics stack support, very elegant looks, and tons of great software. If you've never considered Arch in its many guises and sacrificial forms, then Antergos seems like a good starting point.
But wait, what if I don't like Gnome, you asketh? Despair not! In the coming days, we will also look at what Xfce and Plasma have to offer. It shall be most interesting. Stay tuned.
Cheers.
[sharedaddy]