The end of the year best-distro nomination is approaching fast. But before that, let's narrow it down a bit and focus on what KDE and Plasma had to offer the Linux user in 2015. Undoubtedly, it was a very tough year, with some really awesome distributions released in the spring, some rather awful editions coming out earlier this autumn, the birth of Plasma and its attempt to win my heart.
Last year, the winner was openSUSE 13.2, coming back strong after many years of lukewarm performance. Alas, the brief spell of hope was again broken by the Leap release, so it will not come as any surprise to you that you won't be seeing it in the short list today. But enough spoilers. Let's focus on what KDE and Plasma – we shan't discriminate – did for us. What have the Romans ever done for us? That kind of thing.
Candidate 1: KaOS 2014.12
Well, technically, it is a 2014 release, but it went through the Dedoimedo forges only in January, therefore it qualifies. One of those weird distros based on and inspired by Arch, Manjaro, Netrunner, and blood, it comes with a very beautiful presentation layer, which was way ahead of its time, a colorful set of tools and features, and enough entertainment to keep you from getting bored. It was less robust and refined on the installation front, support for various peripherals, and package management. Chaotic, one might say. But still, good enough to feature on this be list.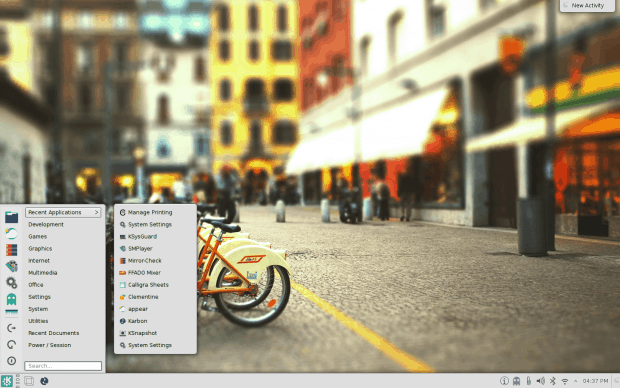 Candidate 2: Fedora 22
Well, I am being generous, because initially, Fedora didn't play ball, and it sort of decided to die on my after some rigorous codec escapades. But later on, it delivered a very decent, slick Plasma session, and it is a pretty decent, modern distribution that has a lot of great technologies buried beneath its fickle, artistic surface, so to speak. With a better crop, frankly, it probably would not make it into the short list, but 2015 was a tough year, distrowise, and so we have some less than ideal candidates. Nevertheless, not one to ignore, to be sure.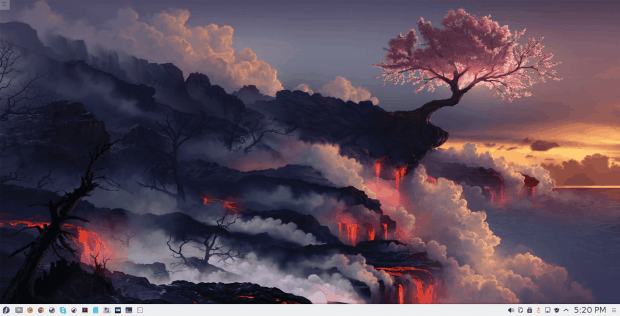 Candidate 3: Netrunner 15 Prometheus
This was one of the first Plasma releases to come out, featuring its own unique, customized theme that resembles KDE4. A bold pioneer, if you will, and indeed, the delivery wasn't perfect, with some rough edges and spots. Befitting an early edition of a brand new desktop environment, Prometheus was prone to crashes and heavy memory utilization, offset by beauty, style, tons of ready-to-use software, and a good media stack. In a way, it was a harbinger of things to come.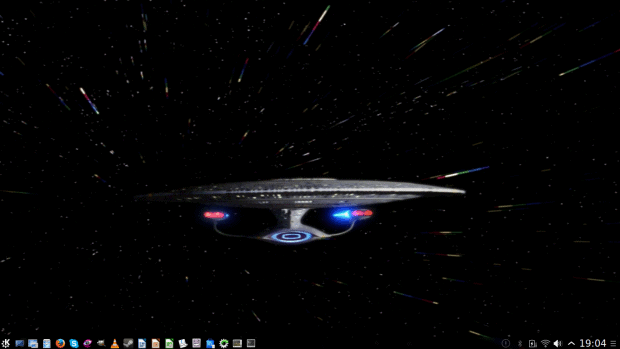 Candidate 4: Netrunner 16 Ozymandias
Wait, what? Two Netrunner releases? Are you not being biased, Dedoimedo? Well, probably not, given the fact the recent rolling release scored a perfect zero in my testing. To wit, Ozymandias builds on what Promethus created, polishing, fixing improving. Great Plasma experience, lots of applications, a seamless multimedia stack, with problems remaining in the package management space, as well as with peripheral device connectivity and printing. Not the best, but improving. Of course, you may also wonder what Horizon will do, especially since both Kubuntu Werewolf also scored zero. Oh the suspense, stay tuned.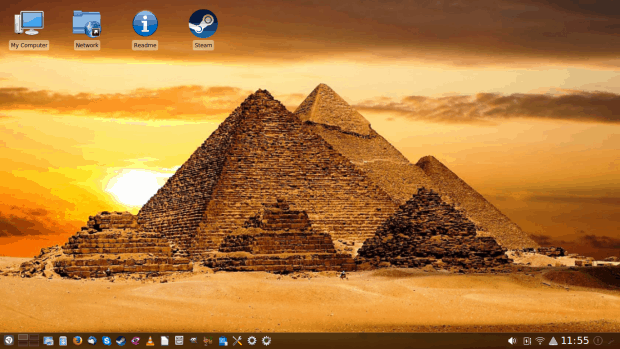 And The Winner is …
Yes, just four candidates, I'm afraid. I had to completely disqualify a lot of distributions, simply because they either refused to run or install, or they delivered a completely abysmal experience that there's no sane way they could have ended included in any sort of article with the word best in the title.
It was a very difficult year for Plasma, but I guess all transition periods will be. Just look at the mayhem surrounding KDE4, when it came about to displace KDE3.5 from its throne, and how many years and iterations it took before the new version of the desktop was good enough, or stable enough, for production use. Gnome 2, Gnome 3, same thing. In a way, we are bound to repeat the mistakes of history, which is kind of a shame, as Plasma has all the right ingredients to be absolutely the finest desktop environment around, not just within the Linux sphere, but comparing to other operating systems, too. Alas, that means the end-of-the-year vote with just four candidates, none of them a perfect match, or one that ignites the fanboy flames in your heart. So which one is it?
Netrunner 16 Ozymandias – that's our winner. Again, it is not the best distribution you will ever have used, but in 2015, barring our pending Horizon experiment, it delivered the most optimal Plasma experience, with a solid balance between aesthetics, functionality, stability, and performance. Some big bugs and problems, too, but none as cardinal, critical, big, or repetitive as the rest of the competition. But even so, on its own merit, Netrunner 16 is a reasonable distribution, and you might as well consider giving it a quick spin, if you haven't done so already.
Conclusion
With slight to moderate reservations and an un-wholehearted embrace of the results, I give you this summary, torn between compromise, cognitive dissonance and genuine heartburn for the state of Linux in general, and Plasma in particular. Tough year, as I've mentioned, but there's some hope in the offing. Plasma may have suffered some big blows recently, but it seems like a temporary squall. We shall weather it out.
If anything, the one distro that seems to have breezed through the storm relatively unscathed seems to be the Ubuntu-based Netrunner family. Worth checking, and may this be a cliffhanger intro to what we're going to do with Horizon. Everything depends on it. As always, feel free to vent your frustration using the comments function.
Soon, we shall vote on the best Xfce release.
See ya.
---
Cover Image: Trophy by PublicDomainPictures for Pixabay.com
[sharedaddy]