Nary a week past, I download the latest Vivid dev build running Plasma 5.3 Beta, moments before the official release. We shall indeed talk about Kubuntu 15.04 at length, but at the moment, let's focus on the brand new KDE desktop. I'm liking it a lot, and I've already expressed my reserved feelings on this topic in the past.
Anyhow, it's time for another spin. What does Plasma 5.3 offer to the happy and optimistic Linux user? What should you expect in the coming days, once you grab the Kubuntu ISO and spin up your own image for testing and fun? To wit, let's explore some more.
The grass is green, but
There are some rough patches here and there. All right. We must discuss hardware. Just a little bit. My big surprise was that Vivid not like the UEFI mode on my Lenovo G50 laptop, but it did boot nicely in the legacy mode. In the live session, the Wireless card misbehaved, although the expected issues with the Realtek card should have been resolved in newer kernels, so this is a little worrying. More about that in the coming days.
On a different machine, an aging LG machine all BIOS and legacy like, things were peachy. No issues with the hardware, and the Wireless worked majestically in the 2.4GHz range and 5GHz range. The desktop was decidedly flickery in the live session, but once we installed the distro and the Nvidia drivers were pulled and setup, all automatically, things started to look quite presentable. One last thing, Amarok support for Windows Phone and Android is great, but iPhone is no-go.
But why male models?
I mean Plasma 5.3. The new desktop comes with a fresh, colorful background. The theme is pretty much the same, with tiny polishes. You can now customize existing themes and blend elements from different offerings, but this does not work perfectly, and sometimes, you either gain or lose too much transparency, especially on the bottom panel. The drag & drop problems with the icons and the said panel have been fixed.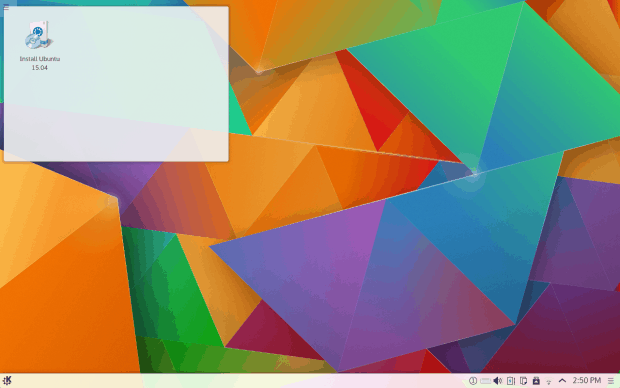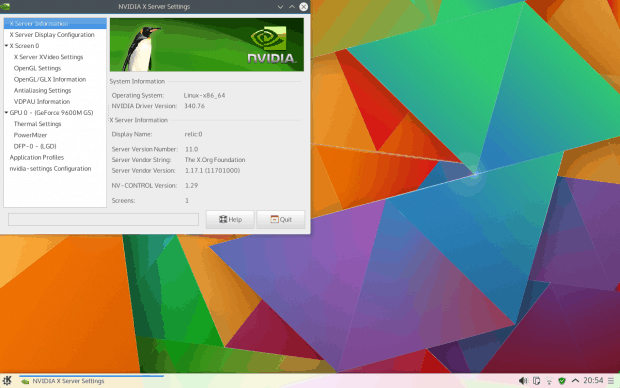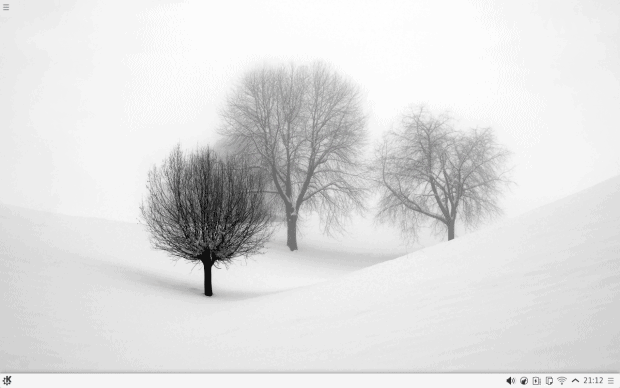 If you go through the official pages, you will see some interesting improvements coming along. For instance, power management. On the other hand, the power profiles still suffer from bad alignment all over the place.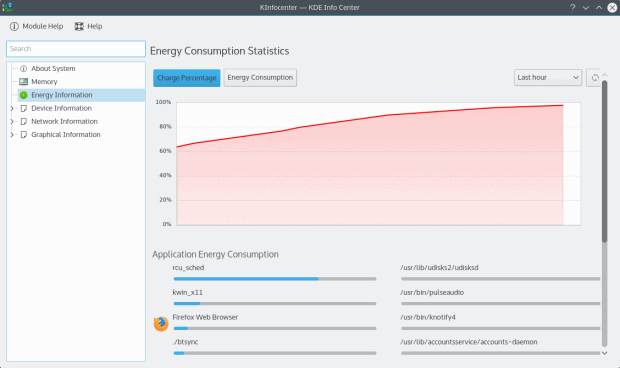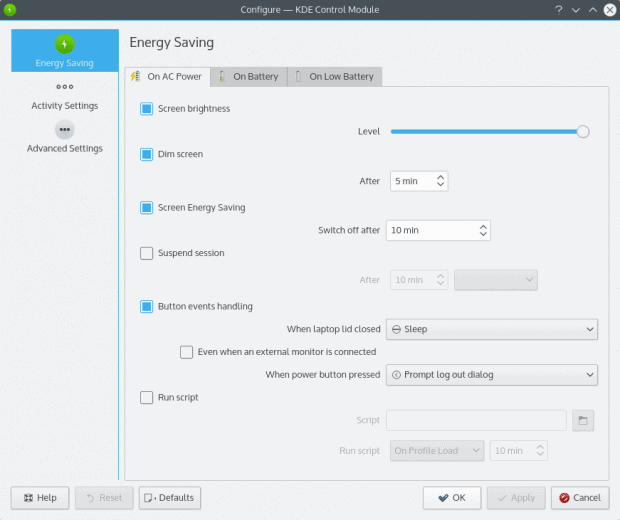 The touchpad facility has also been improved, and this one has always been a sore point in many a Linux distro, so it's good to see another niggle being ironed out. In general, you can see sense and sensibility everywhere. Plasma is changing, constantly, evolving, shaping up, getting better day after day, and there's intelligent design behind the product. It comes out in tiny little details, and this is what matters the most. The clipboard items are so cuddly you just want click on them, their actual media content notwithstanding.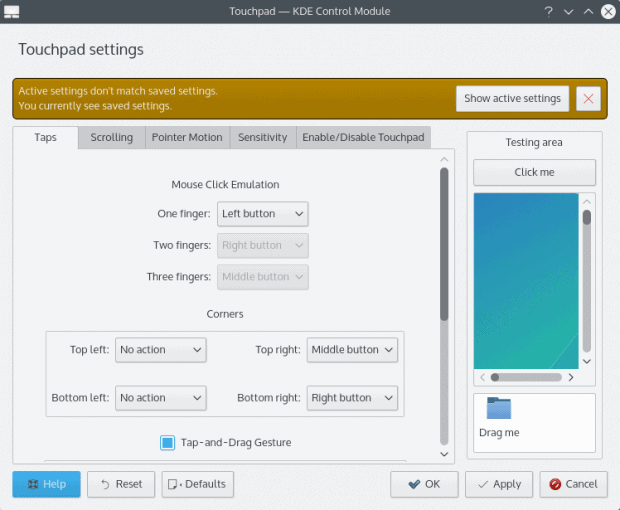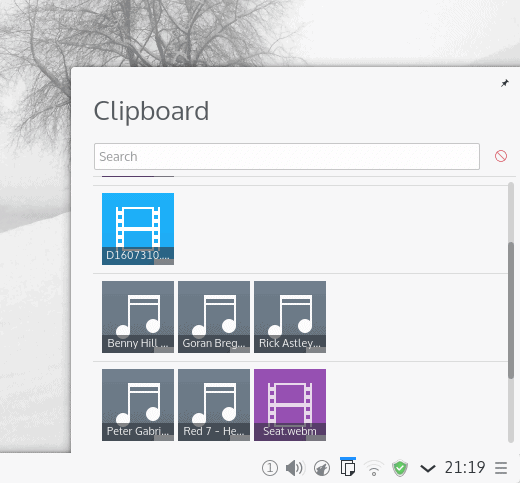 Plasma Media Center
If you thought you had enough, then you should also consider another cool little application. It's the Plasma Media Center. You can get it by setting up a separate repository (CI unstable), but be warned that some things might break.
Again, it's not a new thing, but with Plasma 5 it actually has a great chance of becoming an awesome program. It's a media center, self-explanatory. At the moment, the software is still young, somewhat lacking in features, and you won't get all the codecs playing out of the box. Long way to go, but it's a start, and a noble one. So I expect a proper, Plasma-native XBMC replacement within a few months please.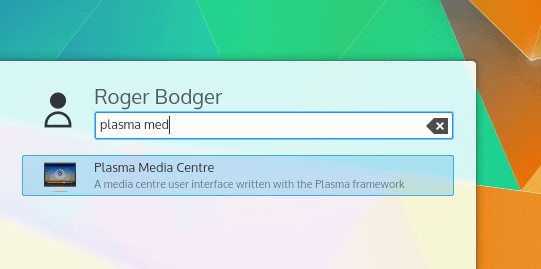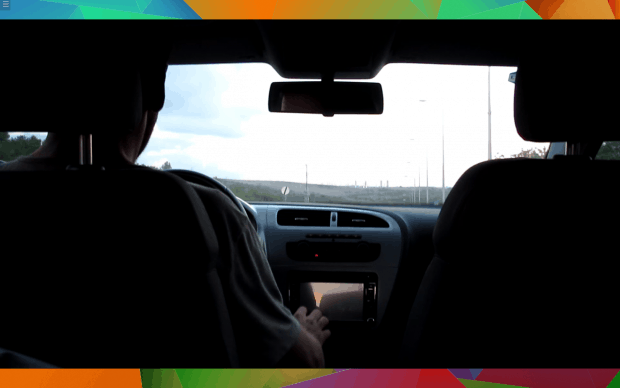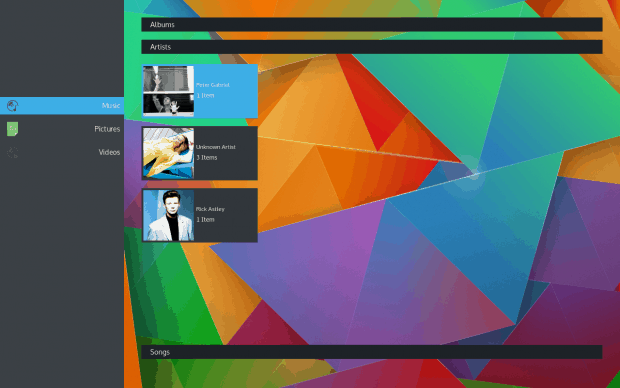 Conclusion
Here we are. Hopefully, I've whetted your appetite, and there's no better timing than just around the official release of the latest Kubuntu version. All that said, I still have many concerns, including mostly hardware, and there's a whole list of software fixes that we need. But in general, Plasma is marching on boldly, and smartly.
At this point, the clever thing would be to make the existing set of tools and features shine, fix all the little bugs, make it all spotless, introduce as much popular stuff and media support as possible, and then give the Media Center its due attention. For the common user, this could be the killer app that might sway them the Plasma way. I'm watching. And you should be testing.
Cheers.
[sharedaddy]