The end is near. I mean, 2016 has less than a month left on its credit. We should now step back and contemplate. Which distribution merits our highest regard, most excitement, best praise, prolonged use? However, before we can declare the final result, we need to do it step by step. First, Plasma.
Overall, Year 2016 was a fairly tough one for us Linux users. Whether you like it or not, Ubuntu plays a very big part in how the world of distros turns. The pendulum of fortune sways heavily toward the gravitational pull of what Canonical does, and when Ubuntu mis-delivers, a large number of other distributions suffers for it, both directly as they be based on Ubuntu, and also indirectly, through the erosion of hope and good karma. Still, despite these challenges, we can sift through all the trouble and search for the nuggets of happiness. The desktop environment candidate for this article is Plasma, and to some extent, KDE.
Candidate 1: Netrunner 17 Horizon
Technically speaking, this distribution belongs in the past, but I had it reviewed early in January, which means that it is a valid nominee for our little competition here. This is a very interesting distribution that has undergone some big changes recently. The LTS version has been forked into a brand-new product called Maui, which I have yet to review, and the original name now belongs to the rolling edition based on Debian. But that's a future topic.
Netrunner 17 proved to be a fairly good, balanced distribution, offering solid, incremental improvements over the previous release, Netrunner 16 Ozymandias, which won our KDE/Plasma contest last year. Much like its predecessor, it blends simple, out-of-the-box experience and accessibility with some fairly good looks from the Plasma forges of aesthetics. It also delivers on the usability front, and this turned out to be an important milestone, given the fact that Plasma seems to have moved away from those excellent early results coated with enthusiastic feedback and adoption into a middle-of-the-ground lackluster grind. This desktop environment been plagued lately with a significant number of bugs and regressions, and it makes for a very difficult use case overall.
Netrunner Horizon managed to dodge most of the Plasma traps and provide a balanced, rounded experience, and it signified a hope-flavored turning point in the distroscape. However, whether this trend continued later throughout the year, we will discover by looking at some other candidates.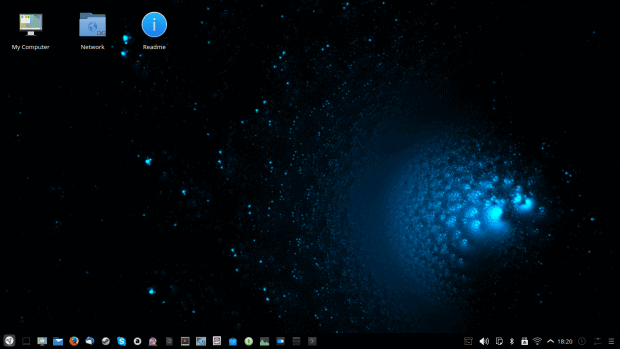 Candidate 2: KaOS 2016.01
I was never really fond of Arch Linux, but I am fascinated by all the attempts by different communities to make Arch friendly and available to the masses. KaOS is one such distribution, inspired by Arch but largely independent. My experience has always been kind of mixed, but the 2016 checkpoint was quite disappointing. The distro offered phenomenal looks, average support for the typical day-to-day stuff, and then failed during the installation process. As such, it is a candidate, but one that we should treat as DNQ. Shame really.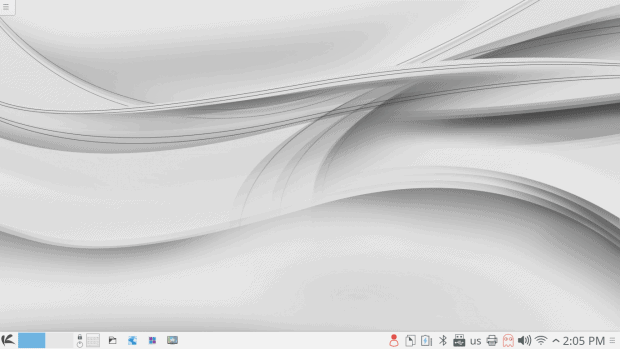 Candidate 3: Kubuntu 16.04 Xenial Xerus
Alas, the wave of bad luck did not stop there. My experience with Ubuntu 16.04 LTS was quite negative overall, heightened by the huge gap between my expectations and the actual results. The much-awaited release failed to deliver the same level of goodness as Trusty, and instead, we were showered with bugs and problems all over the place.
Kubuntu 16.04 inherited many of these woes. We ended up with a desktop that offered a bland Plasma presentation layer, incomplete support for network protocols or smartphones, and a broken package manager. Multimedia was fine, but then, the positive things were offset by dozens of little issues, all of which seemed to be either regressions compared to previous editions of Plasma, or brand new problems. All in all, Xenial Xerus was an underwhelming release that undercut the magic of Plasma by yet another notch.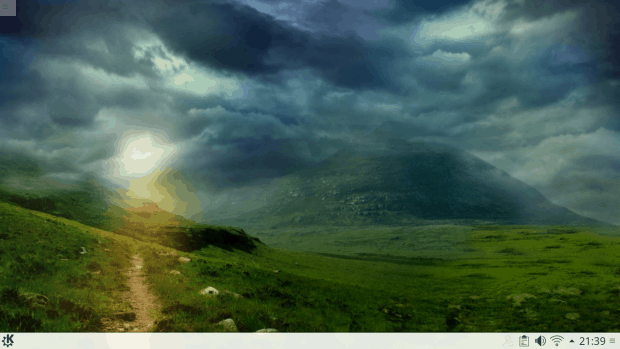 Candidate 4: GeckoLinux 421
This is a rather interesting distribution. It's a spin of openSUSE Leap 42.1, intended to be friendlier and more accessible to new users by offering the simple everyday goodies that people expect in their operating system. The idea is quite noble, but the realization is nowhere near as perfect as it sounds.
GeckoLinux struggled to improve on the foibles of its parents, and it failed to redeem Plasma, too. Lots of the broken stuff that we encountered in the Xenial review manifested here as well. Limited smartphone and multimedia support, no Bluetooth, broken printing. GeckoLinux did introduce some customization, but it was not enough to make up for the usability issues.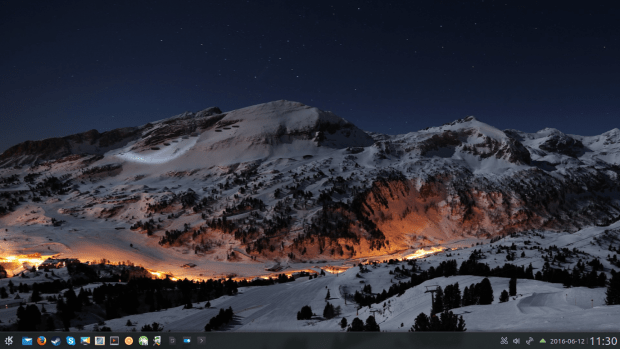 Candidate 5: CentOS 7.2 KDE
This may sound like cheating, but I had CentOS 7 reviewed again through 2016 no less than four times. It all started with a successful attempt to install this classic, conservative distro on my UEFI-powered Lenovo G50 machine. The initial test involved the KDE version, a pre-Plasma desktop.
Admittedly, I had spent a lot of work in taming and customizing CentOS, with a threshold of forgiveness and patience that goes beyond my typical review methodology. However, the end result was surprisingly good in a very comforting, heart-warming, predictable fashion, with an expectation that if you do things right and by the book, CentOS will not suddenly bite back. Instead, it plods along, not as shiny or bright as some of the modern youngsters around it, but with a certainty of quality and stability that few can match.
In the end, CentOS 7.2 KDE turned out to be a fairly good choice for everyday use. The start was quite rough, but then I added extra repos, sorted out the networking piece, installed third-party codecs and software, and managed to tweak the distro to a nice degree. Some outstanding issues remained, including smartphone support and a problematic audio stack, but it was way beyond what you would normally expect from what is essentially a server distribution. The additional tests with other desktop environments proved to be even more successful, but this was an important milestone, and a sweet win for KDE in 2016.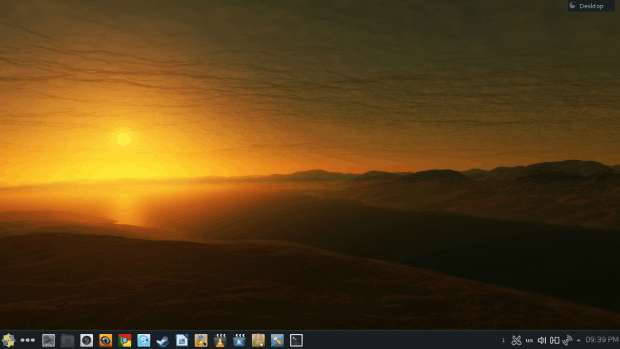 Candidate 6: KDE neon
What's the best way to follow up a review of on old, traditional distro? It is with a bleeding-edge Plasma offering, and KDE neon is exactly that. It's a specially tailored distribution designed to highlight the advantages, improvements and all the new features of the Plasma world, without being burdened or overshadowed by the internal development mechanism of any which particular distro.
However, we cannot deny or ignore the Ubuntu 16.04 underlying structure, or the fact that neon struggled in some of the same areas that other distributions did throughout 2016, including a less-than-perfect multimedia and smartphone support. There were also problems with the package management and the installation, but the stability was quite good, and the performance was adequate. Then again, Neon did infuse the Linux area with some hope that Plasma is still very much alive and kicking.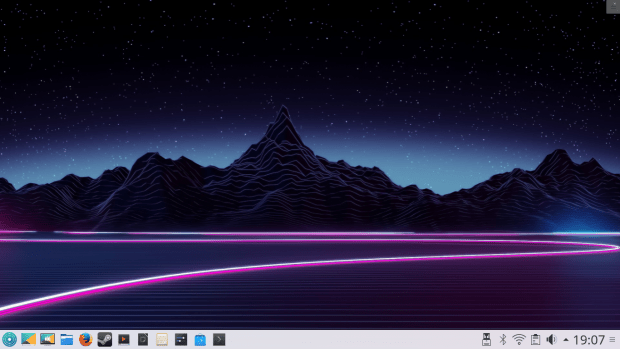 Candidate 7: Kubuntu 16.10 Yakkety Yak
Our last candidate for this article – there are several other distributions that have been released since, and which I have tested, alas my review release schedule did not allow me to include them here – is the autumn Kubuntu edition. Yakkety Yak proved to a fairly decent product. For the first time ever, Plasma had a spotless smartphone support and the networking side of things was good. There were still severe bugs with package management and some of the programs, and one or two application crashes crept into the session after what seems to have been a mediocre but stable year for Plasma. Customization remains another sore point, but the performance and battery usage have improved.
Strangely, despite some of the issues that the Plasma still exhibits, Kubuntu 16.10 was a passable distro that redeemed its family name, as well as the whole range of other desktops in the past year or so. It is a welcome departure from a sub-par string of unlucky offerings, and it does remind us that Plasma is an excellent bag of great technology with an extreme potential for success and user adoption.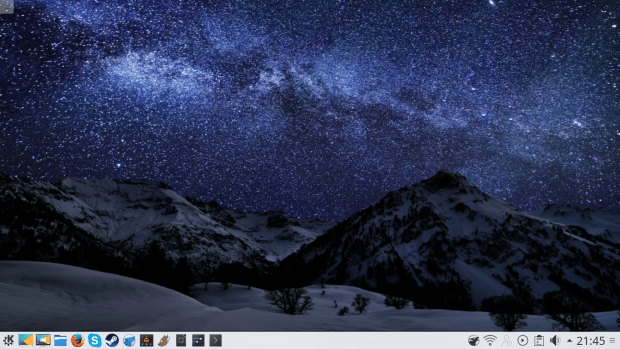 And the winner is …
Now, which one of these distributions ought to be crowned the king (queen?) of Plasma – and KDE? Well, looking at 2016, it was another difficult, complex year. As Linux grows bigger, it becomes more challenging to stay on top of things, and community projects are not coping with the sheet amount of work they need to cover. The necessity for QA and professional polish is growing exponentially, and the introduction of disruptive solutions like PulseAudio, Systemd, Wayland, and others only makes things even more complex.
All that said, taking all the factors into consideration, Netrunner 17 Horizon delivers the best KDE platform of the year.
Or it would deliver … if we could count the vote.
Unfortunately, the Netrunner 17 Horizon cannot be included as a valid entrant, because the distribution is no longer available for general use. This means, even if you do like the advice in this article, you cannot really enjoy it.
Netrunner 17 was not a perfect distro, it had its share of problems and bugs, but it came as close as possible to offering a complete, whole user experience among the various other contestants. This would have been the second year in a row that Netrunner earned the top accolade. It is always good to see that some extra effort can transform the stock Plasma and the underlying operating system into a friendlier, more fun product. Alas, it cannot be.
Therefore, we must focus our praise elsewhere.
Kubuntu 16.10 Yakkety Yak seems to be that distro. As I've called it out, it is a cautiously good distribution, with a perilous formula of aesthetics, stability and general usability. Overall, it improves on the stock Plasma experience, it offers some slick, modern tricks, and users can enjoy practical stuff without too much hassle. There are still bugs and problems, but the overall trend is mildly optimistic.
The journey is indeed perilous, and we will have to see how the latest crop of Netrunner Core and Maui behave, especially considering the architectural and branding changes. Kubuntu may have won this round by default, and it will have to look over its shoulders for its cousins.
Conclusion
Time is a finite, precious resource, and I was unable to test every Plasma distro out there, so my apologies for missing out on your favorites. The cycle of fun never ends really, and we will have additional distributions come under the spotlight of rigorous scrutiny, and we will include them in the contest next December. By no means is this list all-comprehensive or ultimate, but it is indicative of a whole year of deep experience, a heavy emotional roller coaster, and some big hurdles lying ahead.
Plasma has all the ingredients to succeed, but the whole should be greater than the sum of its parts, and at the moment, we do not see the critical mass of stability and quality coming from Plasma. It does not dominate the desktop scene, and it's wrestling against an overwhelming tide of rapid changes and a burgeoning black hole of bugs. The last few months do show some recovery, and Plasma could yet emerge victorious, or it could end up being another cogwheel in the sludge of software, evolution, open-source, and shattered illusions. Time, our greatest friend and enemy, will tell the tale. For now, if you are keen on exploring Linux, and you have a liking for Plasma, Kubuntu seems to be the best choice. Do expect a rough ride, and keep your enthusiasm in check.
Last but not the least, we have talked a lot about Plasma, but maybe we should let Plasma talk too, share its side of the story? This is a hint, a teaser if you will, but there's going to be an exciting little event fairly soon. Stay tuned, and look for the other desktop environments and their nominations!
[sharedaddy]