Netrunner is not just another Linux-based distribution, it has a clear web connected vision of the future, this can be seen as soon as the cursor appears: Web Accounts, Runners-ID, Network Drives, web apps readily available on the main menu, are the first contact users will have with Netrunner.
A few weeks ago we published a video on our channel showing Runners-ID, but this well designed feature not only deserves an article of its own, it deserves to be compared with some major mainstream offerings, including those of the Internet giant known as Google Inc.
In the aforementioned screencast, I talk, albeit for a few seconds, about things in which Runners-ID is simply better than Google's incohesive set of services. And when anything in the ocean of traveling bits can claim that the Juggernaut of the web, and some of its more important services like Google Drive (formerly Google Docs) and Google Music, can learn from it, then you know you have a pretty good thing in your hands.
What is Runners-ID?
With the recent explosion of cloud based storage there's no shortage of competition. In the spirit of the times, Runners-ID is, among a couple of other things, a storage service. You can upload all kind of files (up to 100 MB each) and access your drive from anywhere in the world. As with any service of this nature, you're greeted the first time by a disjunction between logging in and creating an account..
By clicking on create a new account you are first prompted to accept the terms of service, which are pretty standard and safe. After this you merely need to provide Runners-ID with basic information, such as your name and email address, and a password.
The main window is the place where you will never spend any time in. It shows your personal information, which can edited easily by going into settings, but more importantly, it lets you go into MyOwnCloud and Superampify.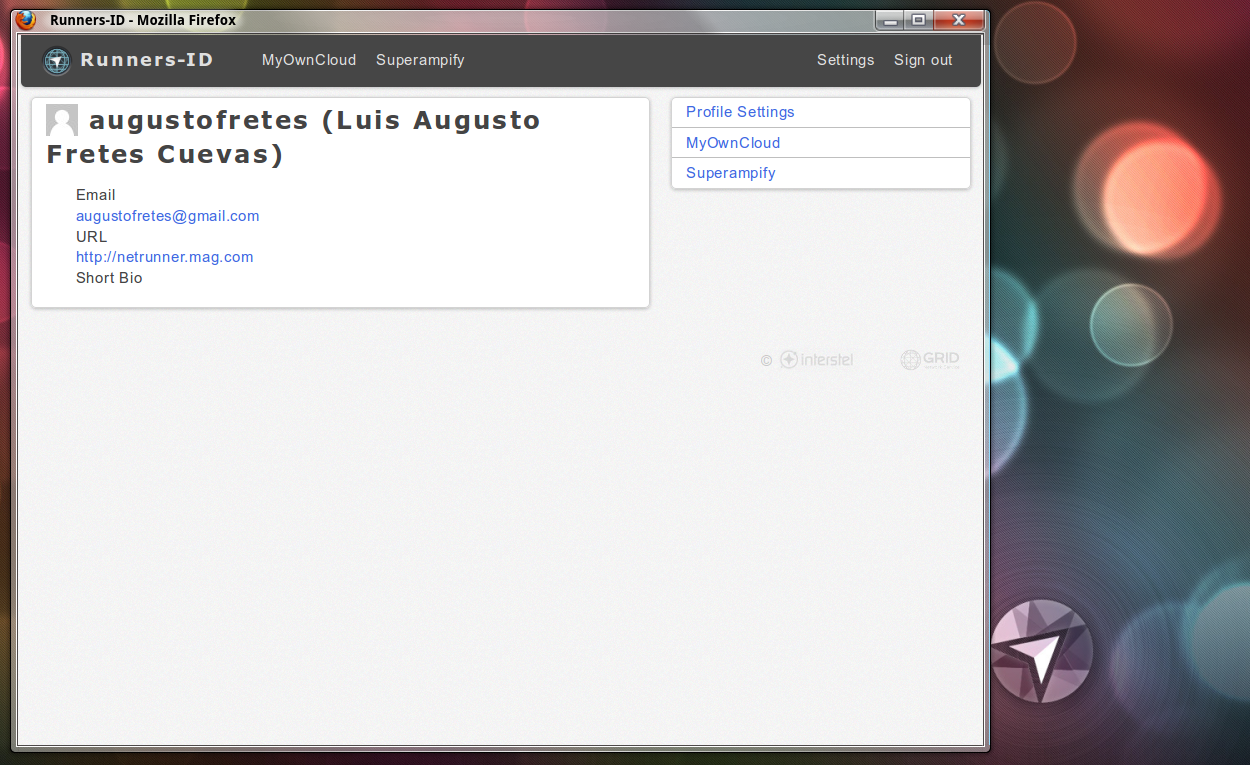 The former is an alternative to Google Drive and Dropbox. It gives 1 GB of storage per account. As we mentioned before, any kind of file can be uploaded, in fact, the interface is, naturally, similar to that of its peers. The arrow pointing upwards is used to upload files (multiple files can be selected at a time), the vertical list is of course populated by each user's files.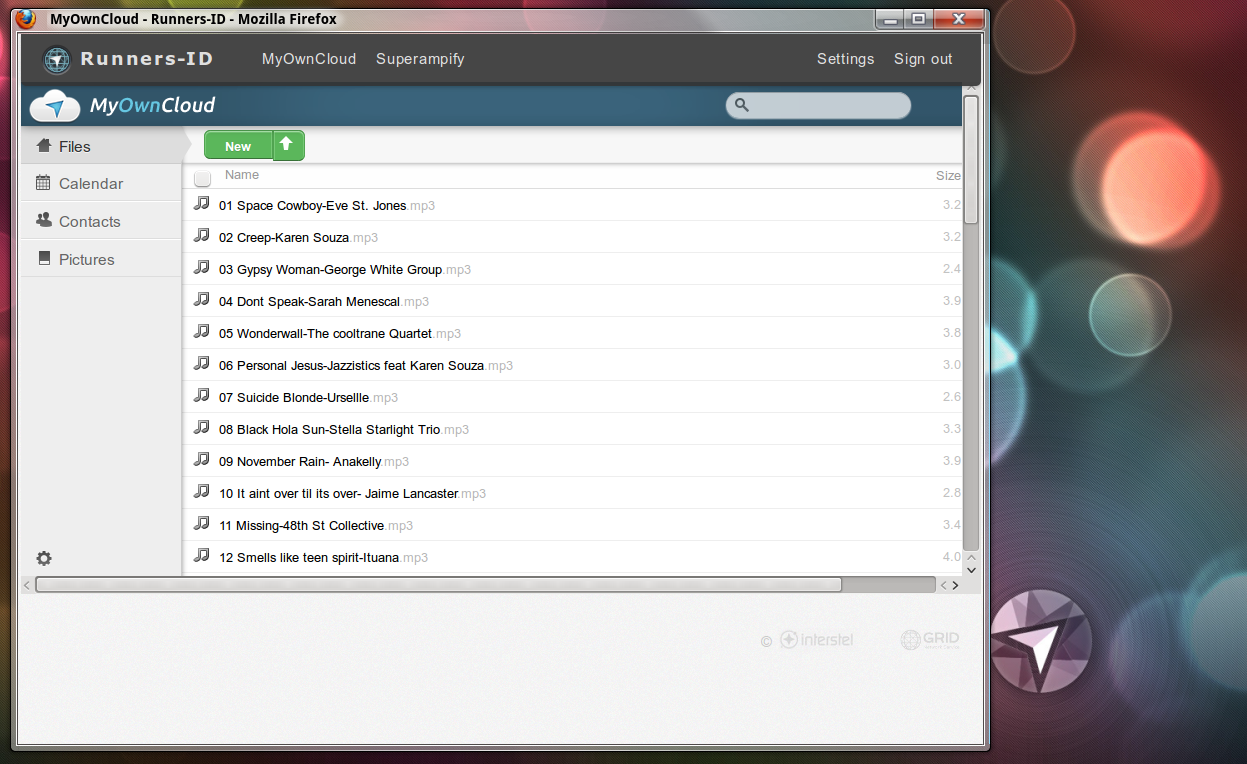 Unlike Dropbox, and akin to Google's services, MyOwnCloud offers a Calendar option readily available from the sidebar on the left side. There are three views: week, month and list. The button labeled today jumps to the current day from anywhere in the calendar.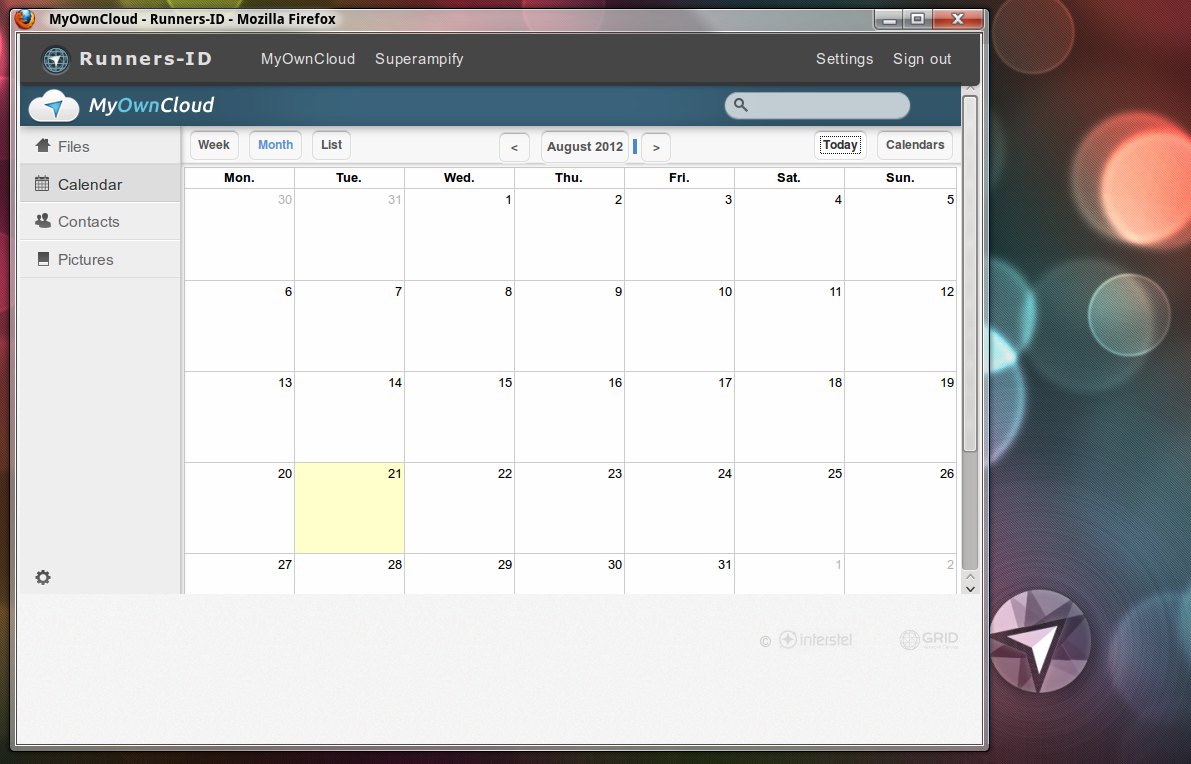 The option under the name calendars allows us to create different calendars and assign them different colors. There's a row of icon at the right side of any calendars, from here you can share, download, edit or eliminate them. Thankfully, calendars are downloaded as VCS file and so it's extremely easy to import it to any service or application of your choice.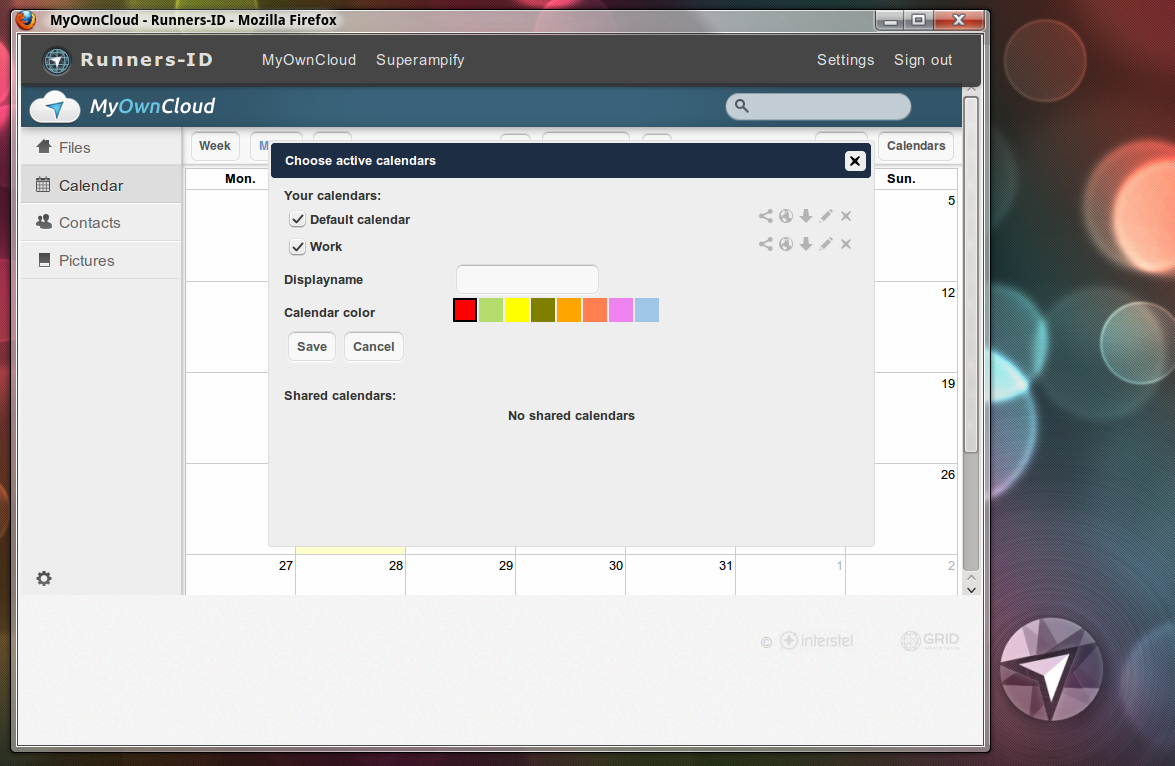 Double clicking any cell creates a new event, all usual option are readily available.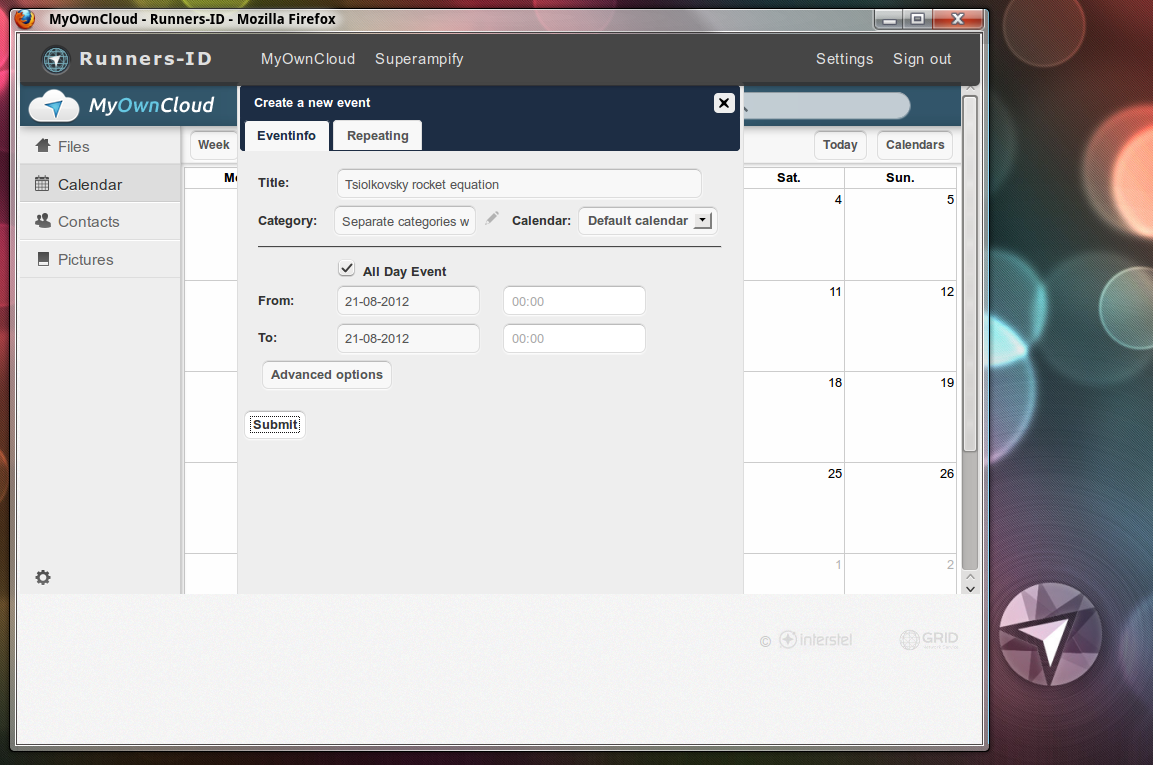 Also in the sidebar is MyOwnCloud's contacts section. Here you can create any contact you wish, moreover, thanks to web accounts, those contacts can be in sync with KDE's Kontact. Creating contact is very straightforward.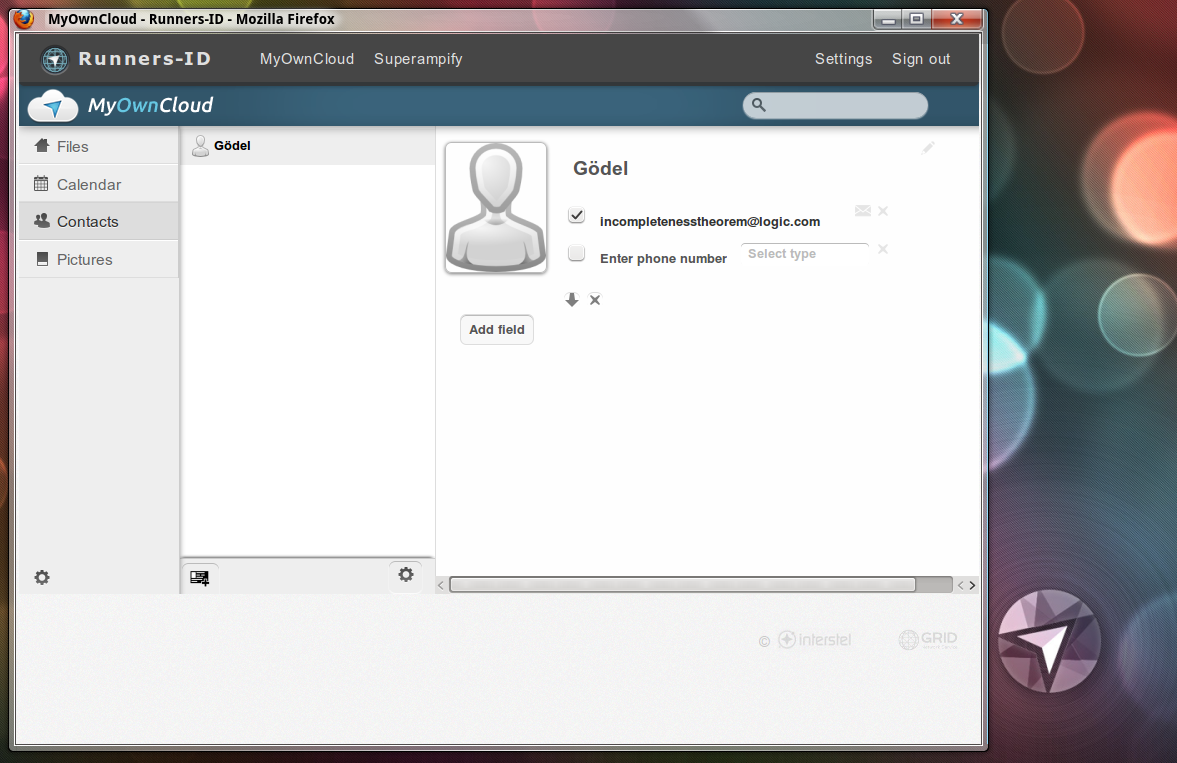 If the user already has a huge database of contacts either on a local application or a web service chances are you can probably import it easily, by clicking configure contacts you can either create new contact books or import a contact book from a VCF file. With a couple of clicks (or dragging) you can go from an empty list to a full contact database.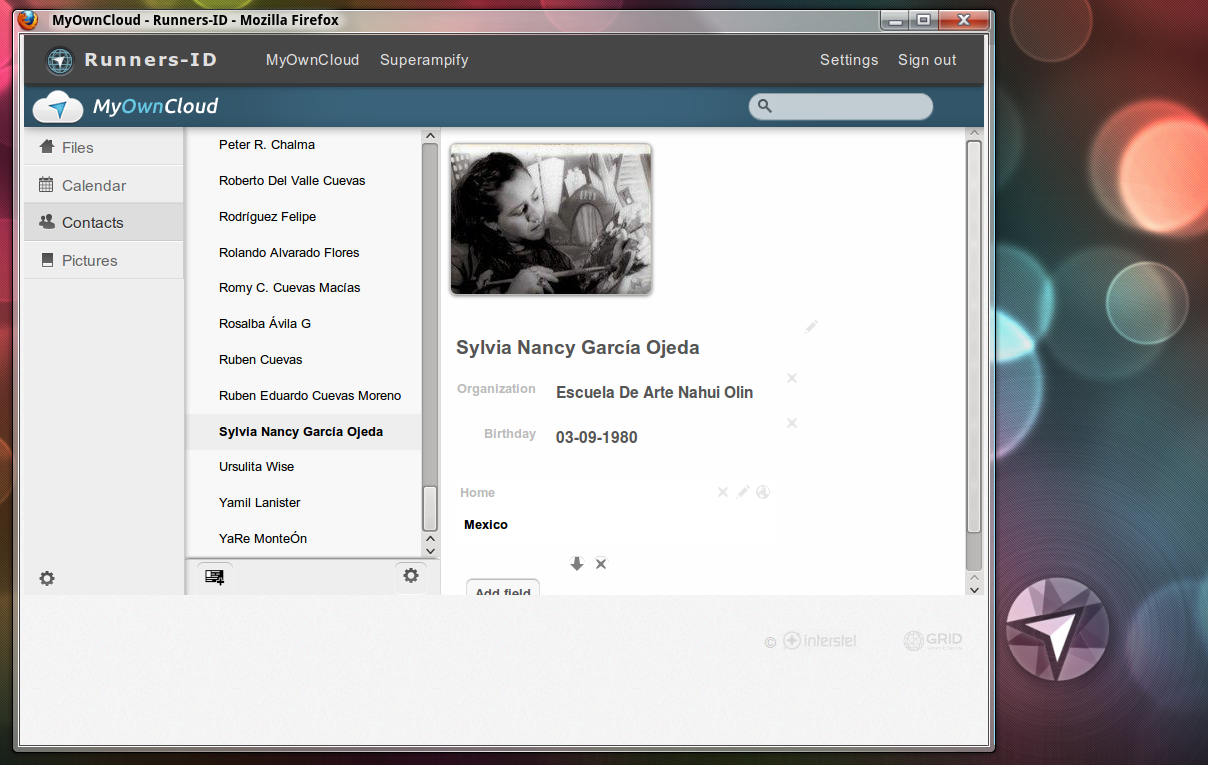 The last element of the sidebar is Pictures, just like in Dropbox, it will show all images currently in your cloud. And here's where Google's offering starts to look incoherent and Runners-ID makes sense: Picasa, Google+ and Google Drive can store pictures, but despite being all run by the same company, pictures in one service are invisible from the others, so you end up with a scatter collection of pictures.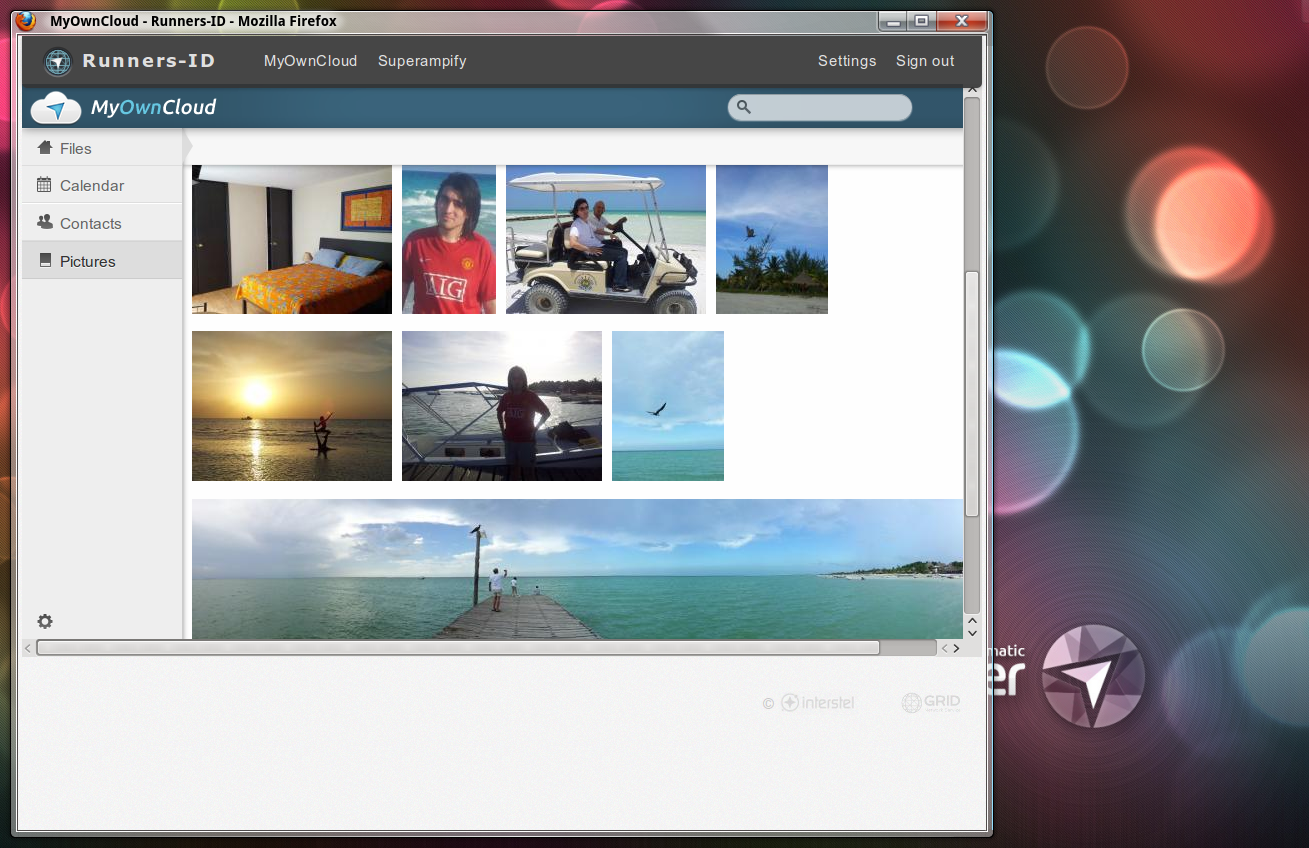 Last, but not least, Runners-ID offers a service called Superampify. This feature is where Netrunner's service gets way tighter than the competition. While it's possible to play individual songs using Dropbox, it doesn't offer a full featured cloud-based or could-connected music player.
Google Music is similar in functionality (with a tight integration to Android for obvious reasons) but it's limited to the United States and the United Kingdom. Worse yet, even where the service has been launched it suffers from the same problems Picasa, Google+ and Google Drive suffer: lack of integration. Music files on Google Drive don't appear on Google Music's player, and songs on Google Music don't appear on Google Drive.
Runners-ID in the other hand has a common pool, you just upload files into MyOwnCloud and everything get sorted out automatically. Superampify is the music player for your music in the cloud, its interface is similar to the famous Apple's iTunes.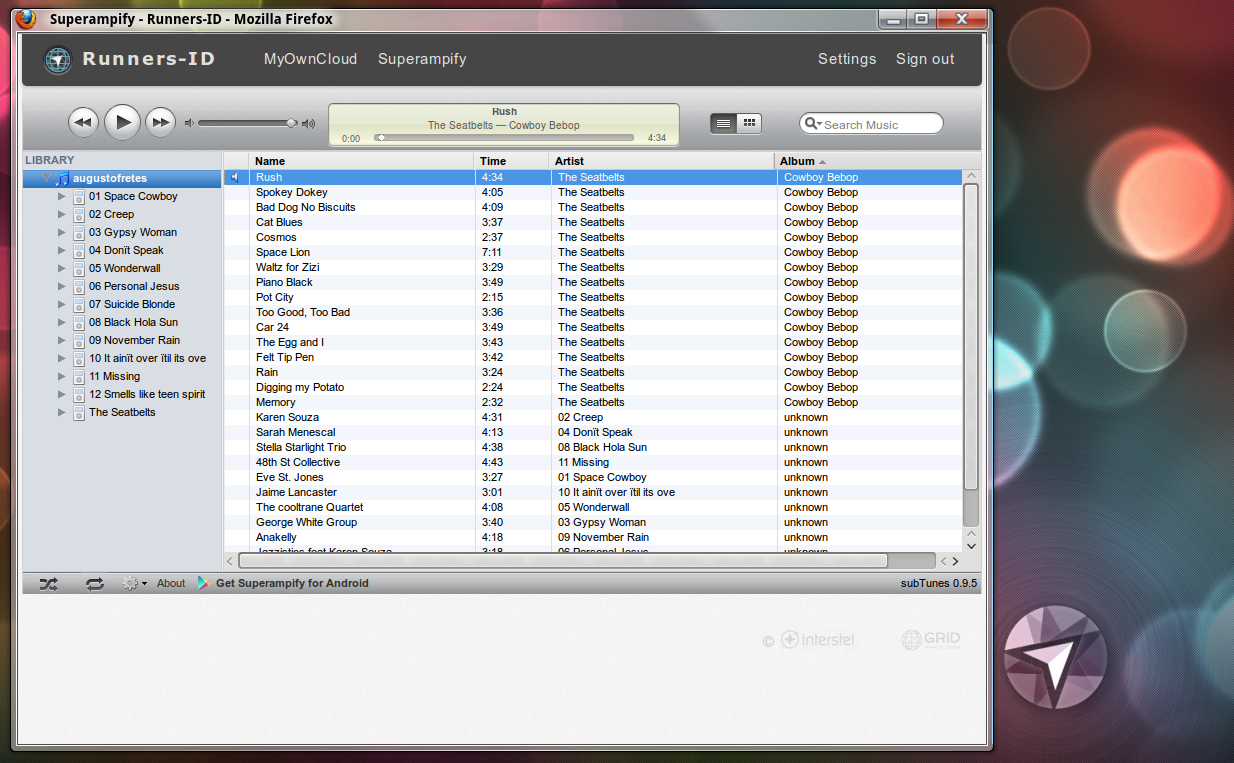 It has all the basic functionality. But perhaps the single most interesting part is Netrunner's realization that mobile is a key element of any modern service. And so as it can be seen in the previous screenshot you can Get Superampify for Android.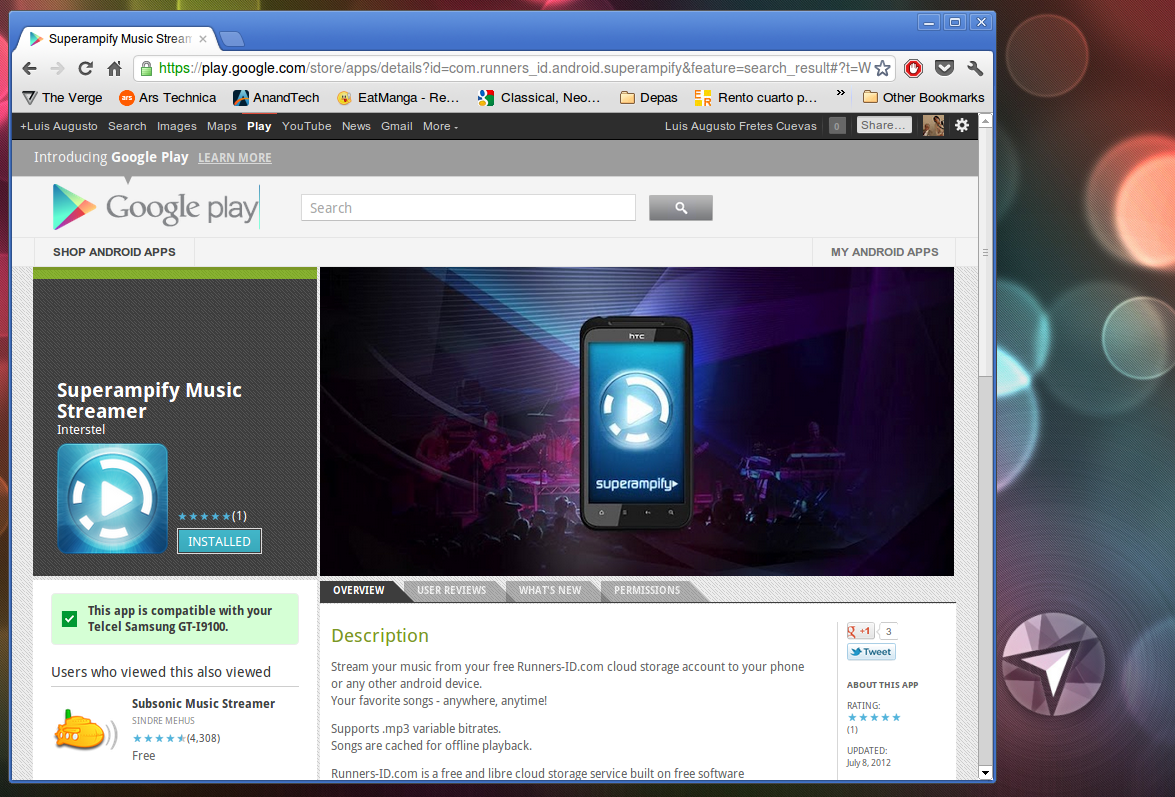 The first time you get into the app it will be running on demo mode. To start using your account you need to hit the menu key (or the three dot icon on the Galaxy Nexus or other buttonless devices), touch My Account and put your account information. You can also set how many songs to preload, how big the cache should be, whether or not to scrobble to last.fm, if you want to hide the music files from other apps, if you wish to keep the screen on, if it should only stream over WiFi or set a bitrate limit for both WiFi and Mobile.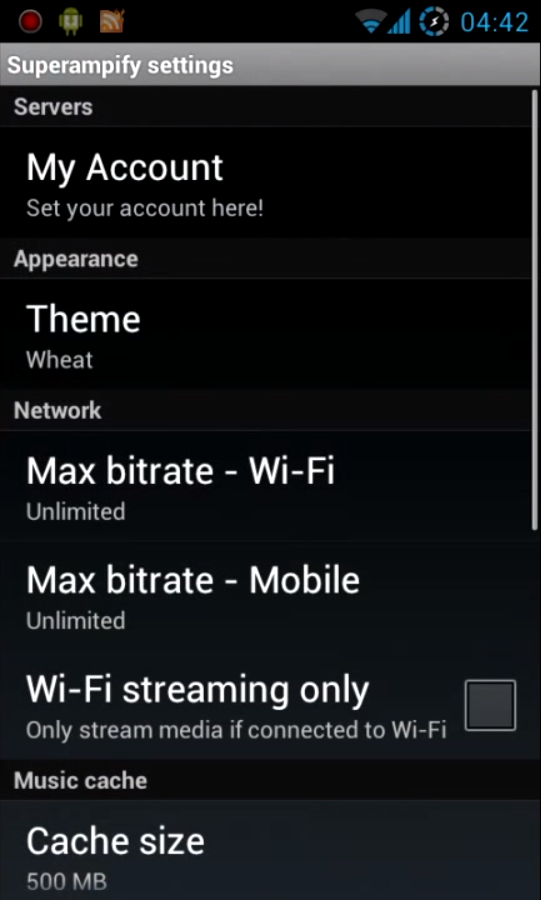 All the music is found on the second tab (from left to right). You can play any file by selecting the desired songs and hit the play button at the top. The third tab is for searching and it works as expected.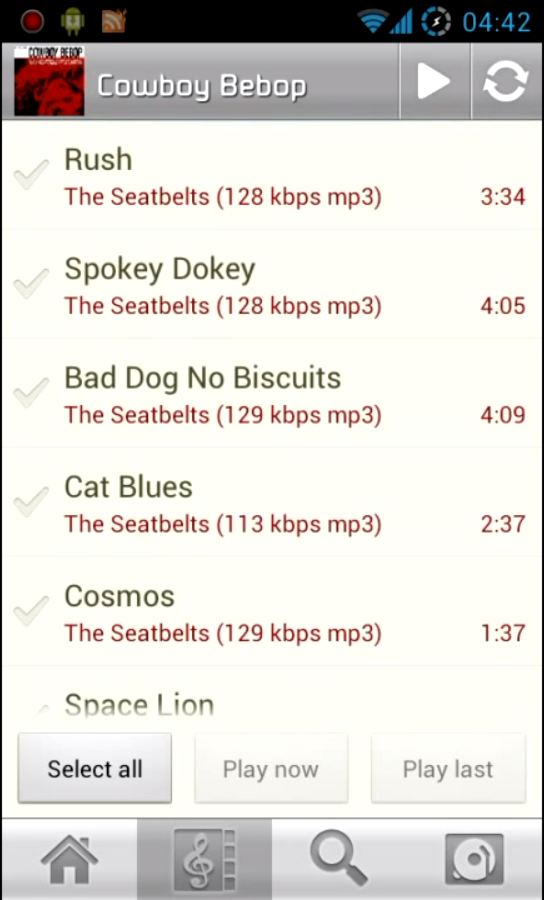 The fourth tab is the now playing section. In the top left corner you can enable repeating one or all songs, top right corner show us the equalizer, and just under it the visualizer. Bottom left corner is for shuffling and bottom right is to show the current playlist and tabs.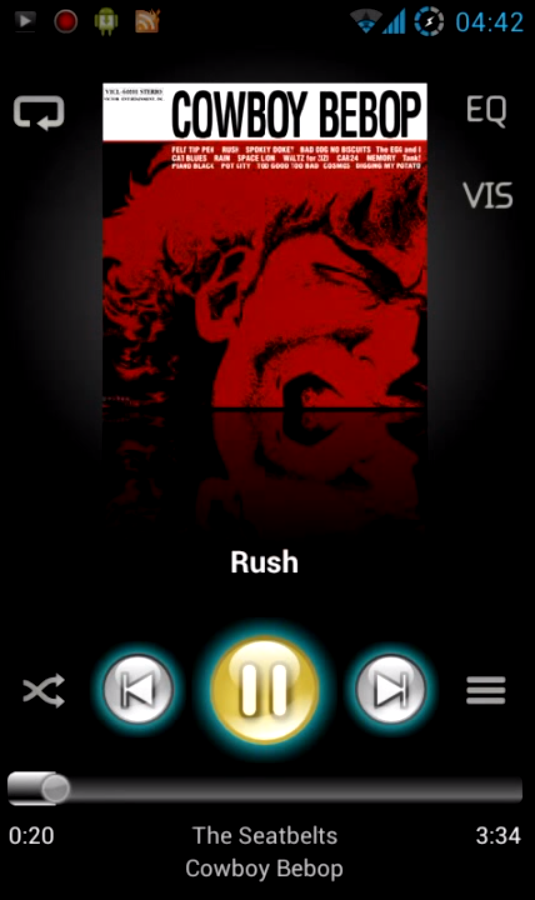 While Runners-ID isn't perfect (it lacks an online visualizer for PDFs or other file documents, for example), as an integrated cloud drive it works really well. Users, moreover, won't need to think about whether they want their pictures to appear here or there, or if their music will appear in the player, they just need to put whatever they want up there and enjoy Runners-ID's intelligent organization.
Not only that, but Runners-ID is also free and available everywhere in the world. As such I can only recommend people to try it, specially if you're using Netrunner, because as we'll see in an upcoming article, Runners-ID is part of the services supported by Web Accounts.
[sharedaddy]