Nary a day ago, VirtualBox 5.0 was released, the latest edition in what is now an Oracle virtualization product. Reading through the official press release, some big words are used, including Docker and OpenStack, which help emphasize how important the cloud has become, and how all big players are trying to establish their dominance in this double-digit-growing field.
Oracle is no exception, and VirtualBox 5.0 brings in a range of useful changes and improvements that truly justify a whole integer increment. On paper, the list is impressive and useful. Some of it is geared toward home users, some toward server deployments, and all of it toward having a good and powerful virtualization product. Let's take a closer look.
VirtualBox setup
I decided to try version 5.0 on my G50 laptop, on top of Xubuntu Vivid, which currently runs VirtualBox 4.3. The installation will grind to a halt, because the two versions conflict, and you will have to remove the old one before you can install the brand new edition. After that, the process should complete without any problems.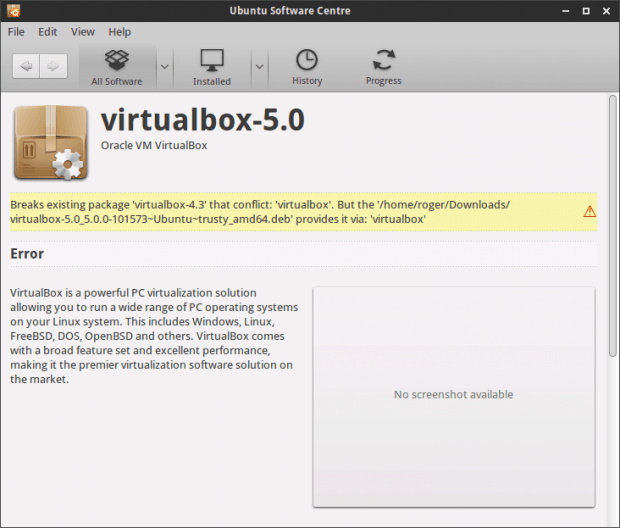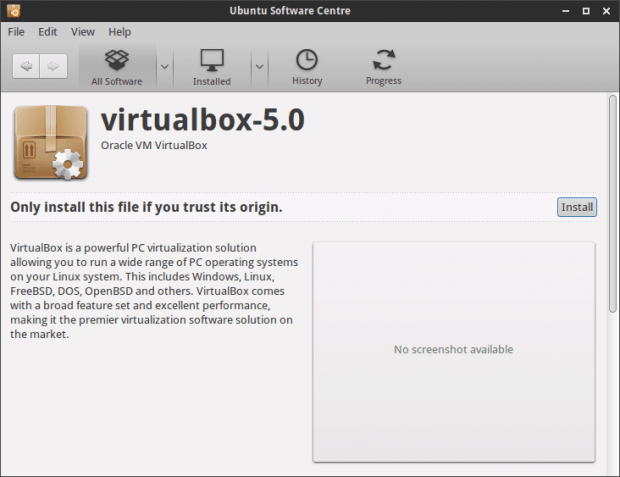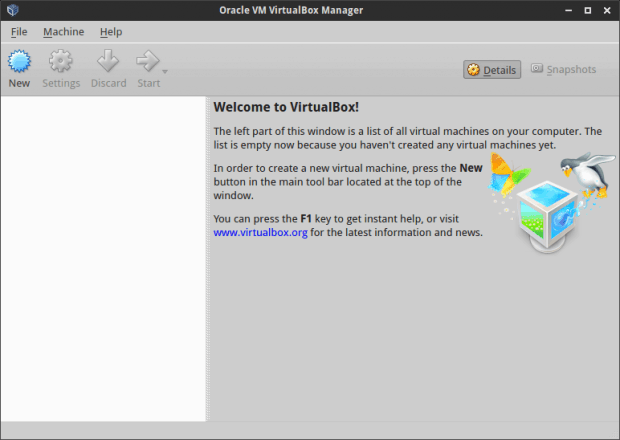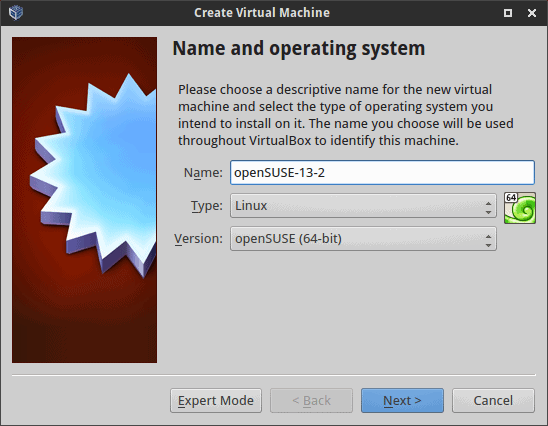 Under the hood
The big changes only come to bear once you start playing with different settings during the creation of a new virtual machine. One of the most notable additions is paravirtualization, which should improve the performance of the I/O and network stack for supported images. Best of all, you can use different methods, including Hyper-V and KVM. Again, this means Oracle is trying to maintain its relevance, and offer support for other products, too. A smart, inevitable move. As the end user, effectively, this allows you to use only VirtualBox, without having to resort to multiple hypervisors just to be able to get the needed extra juice, speed and support for specific operating systems.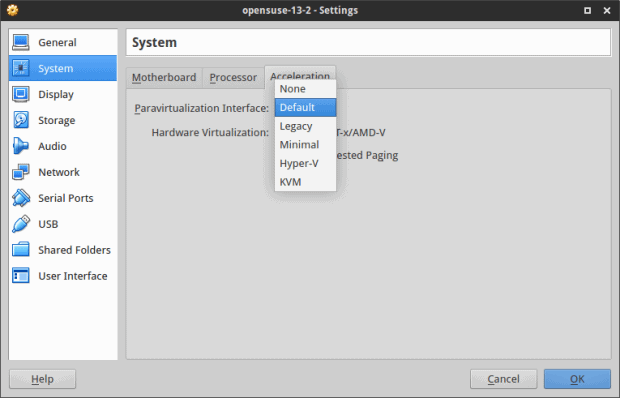 Disk encryption is another new feature. You can actually make virtual hard disks safe from access and tampering by requiring a password to unlock the data. Several encryption methods are available, but this isn't a plug-n-play feature. If you try to use encryption outright, you will fail.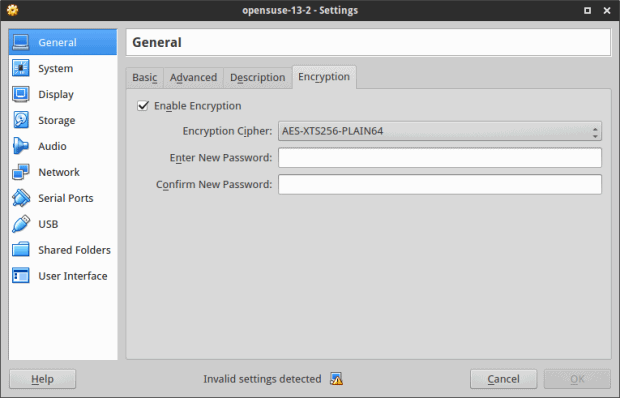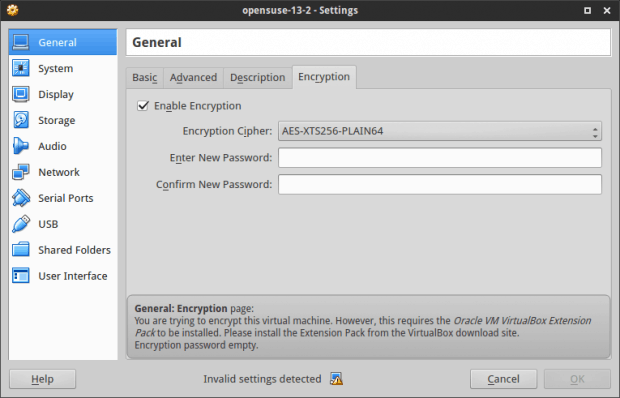 Extension pack
To be able to use encryption, USB 3.0 support and bi-directional sharing, as well as several other cool features, you will have to install the VirtualBox Extension Pack. It is available for download on the official page. In the preferences window, select Extensions, and install the package.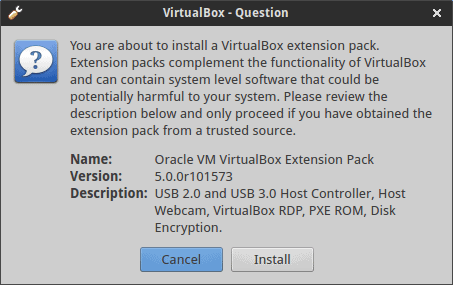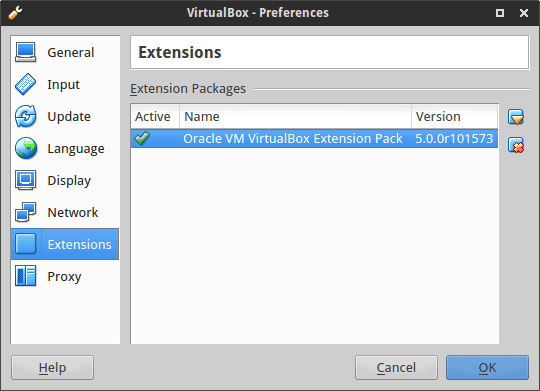 Back to encryption
Now, you can continue using encryption. Choose the right method and a password. Do note this will make your virtual machine boot times slower, as data needs to be decrypted and loaded into memory. Moreover, you may not be able to use your virtual machines in an unattended manner, and reboots may hang until you provide the necessary credentials. You can of course work around this by using the correct command line options, but that's advanced material for now.
USB 3.0 support
Really nice, and quite needed, too!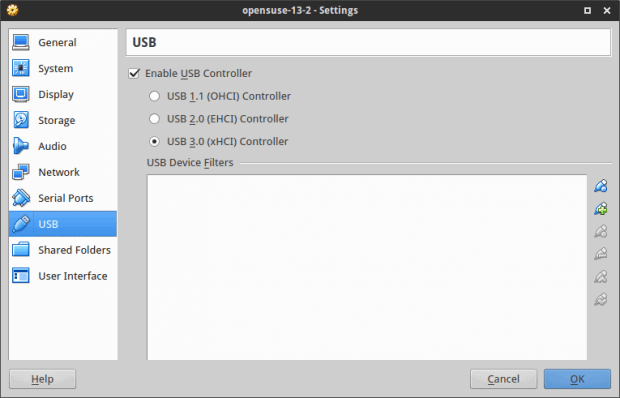 Other changes
You can customize the UI, so it suits your needs, and you can also tweak hotkeys and shortcuts. Again, small changes, but they are quite practical, and they make VirtualBox that much easier and friendlier to use.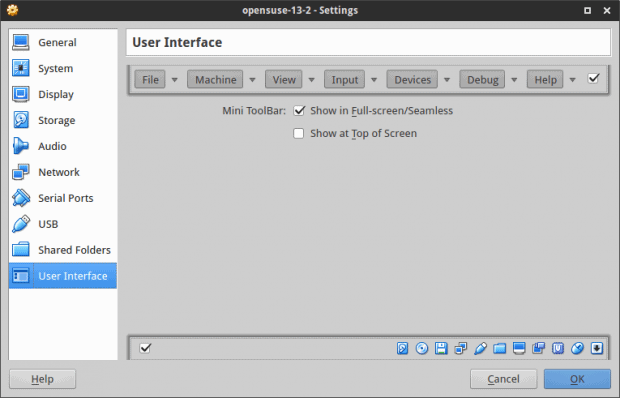 Running virtual machines
Version 5.0 is pretty decent. It is faster, unless you use encryption, and it comes with some extra extra perks. For instance, you can decide how to run your virtual machines, with a normal windowed interface, a detachable interface, or headless, in which case, you will connect to your hosts using SSH or similar. And if you are using the aforementioned encryption, you will be asked to provide the right password before the system boots.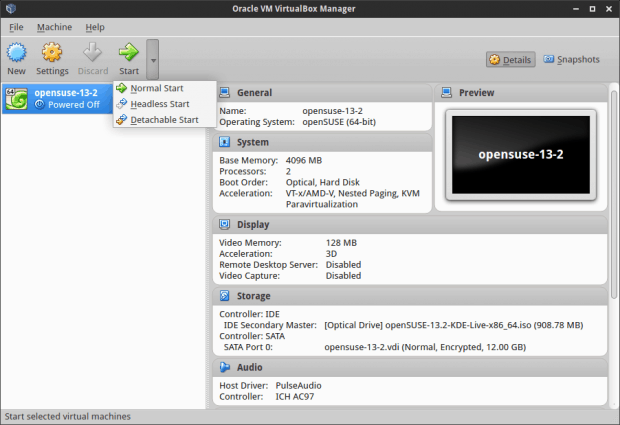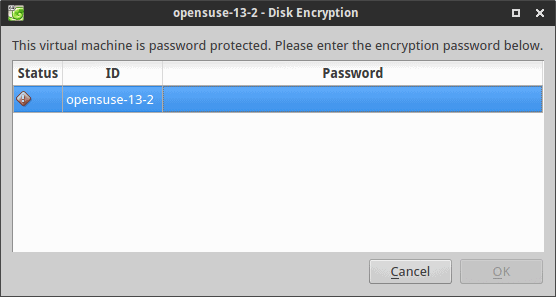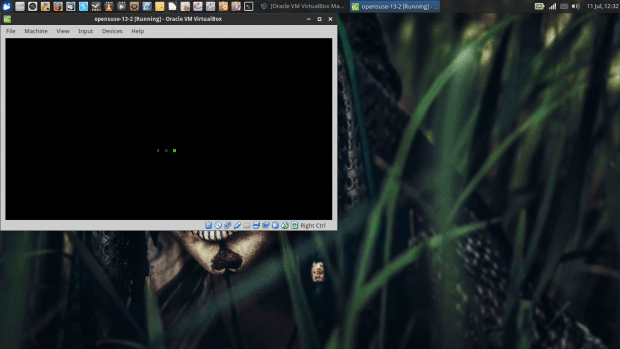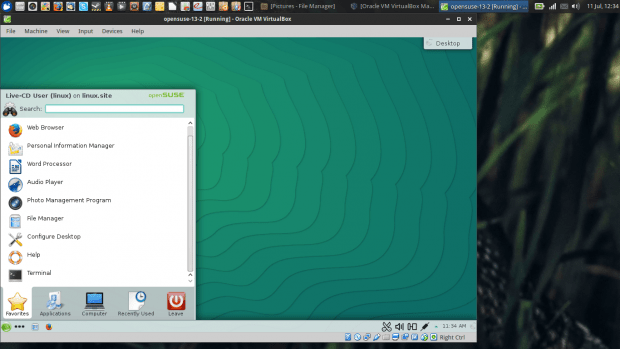 Conclusion
I have to say I am highly pleased with VirtualBox 5.0. It surpassed my expectations, and the new features are really impressive. Visible and invisible improvements make this program that much more relevant and useful, and it is great to see some honest pressure from the competitors translate into a better, more streamlined product. After all, this is what free market is supposed to be. Any great technological advancement from the likes of Docker, KVM, Hyper-V, VMware, and friends will ultimately benefit VirtualBox, and on the far end, the users themselves.
But even if we ignore the winds of change, VirtualBox 5.0 does its job exceptionally well. Stable, fast, feature rich, and practical, with great additions that make both home and work use more efficient and elegant. Paravirtualization is probably the most important server-side change, whereas home users will be delighted by USB 3.0 support. For free, mind. In both camps, security conscious folks will adore the extra few seconds of boot time it takes to decipher the encryption keys. All in all, an excellent mix of solid, down-to-earth fixes and changes, a refreshing comeback to the virtualization arena.
Cheers.
Cover Image: Bus Station Overpass by Troi Stoi for FreeImages.com
[sharedaddy]