Plasma me, Plasma you, a-ha, there was nothing we could do. But wait! Yes we can. Let us glimpse back upon Year 2017, and try to figure out which Linux distribution delivered the best overall user experience whilst adorned with the Plasma desktop environment. Continuing what we did with Gnome, we will now focus on the other other side of the fence.
Last year, Plasma was an okay player, but it kept to the shadows. I was cautiously optimistic, feeling that the environment had a lot of potential, but it has not been utilized to the max. Back then, Kubuntu Yak took the crown with best overall performance if still a somewhat lukewarm outcome. What shall this end-of-year summary bring us?
Candidate 1: Maui Linux 2.1 Blue Tang
This is not the latest edition of Maui, but it is one that I tested, very early on, at the beginning of the year. Maui tries to be unto Kubuntu what Linux Mint once tried to do with Ubuntu – make the solid but incomplete baseline better. Well, does it?
The answer is, Blue Tang turned out to be a surprisingly good system. It did iron all most of the bugs and issues in Yak, offering a more streamlined experience across the board. Pretty, with decent resource utilization and battery life, good (but not perfect) hardware support, and lots of everyday goodies out of the box. While there's still room for improvement, and working with another operating system as your baseline always carries in genetic risks, Maui managed to create a sensible, conscious offering for the common Linux user. I was quite pleased, and this was a rather refreshing, upbeat start of the testing and review year.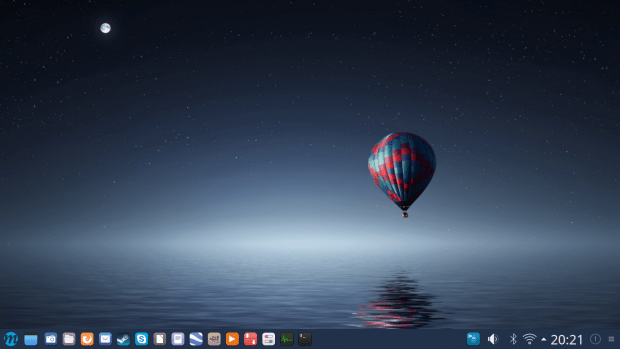 Candidate 2: Kubuntu 17.04 Zesty Zapus
Also known as Zingy Zorba and Zesty Zaphod, if you will. If my Maui review was a challenge, then it was accepted, because come the spring, Kubuntu unleashed a phenomenal release bearing the 17.04 numerals, and it turned out to be everything that Plasma should always have been. Excellent network connectivity, good smartphone connectivity that got better as Kubuntu released updates throughout the year, improved fonts, smooth multimedia playback, excellent performance and stability.
Encourage by my initial findings, I extended the testing to my HP laptop with Nvidia graphics, and there, Zesty proved to be just as solid, elegant and smart as on the Lenovo G50 machine. Again, it was a very rounded performer, bursting with high quality and professionalism all over the place, trying to up the Linux desktop game to another level.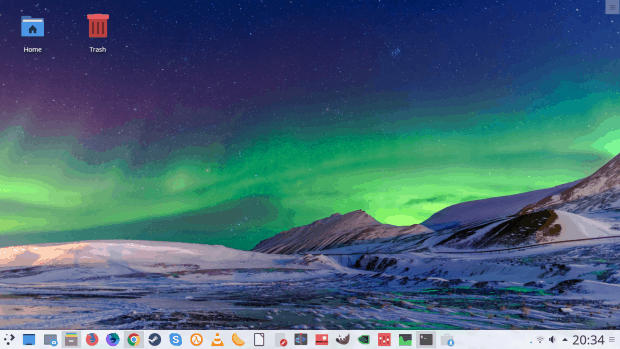 Subsequently, as a direct result of my testing, Zesty became the main almost-production system in my vast repertoire, and I use it daily with great delight. It also prompted me to consider Plasma as the major desktop environment for one of my hardware production setups. I have not really used KDE in any serious function in quite a few years, so this is a significant twist of fortune. Gushing with enthusiasm, I boldly proclaimed Zesty to be a perfect little distro. Indeed, when it comes to conventional desktop setups, Kubuntu 17.04 nailed it on pretty much every test with flying colors, fireworks, and an aerobatics team.
Candidate 3: openSUSE Leap 42.3
This was a complete reversal of aforementioned fortune. OpenSUSE 42.3 turned out to be everything that Kubuntu is not, but not in a good way. Right from the start, I faced issues with the BTRFS filesystem, kernel crashes, flaky network connectivity, problems with media playback, codecs and package dependency conflicts, and awful battery life. On the bright side, Leap did give me a rather amazing arsenal of software and a surprisingly good smartphone connectivity. And then, SUSE has always had that big-company feel, which remains, if buried under a heap of bugs and problems.
I had to invest a lot of energy tweaking and hacking the system until it finally took reasonable shape, going as far as using test kernels and installing custom fonts. In the end, despite some inherent snags remains, including stability issues, I was able to make openSUSE usable. However, in general, it delivered a rather underwhelming Plasma experience that luckily does not seem to affect and reflect the entire desktop environment install base out there. Worst of all, this year's release was a regression compared to the earlier builds, and that is never a good sign. The most striking finding here is the complete difference in the behavior and quality compared to Kubuntu Zesty. All in all, it was a Plasma dud.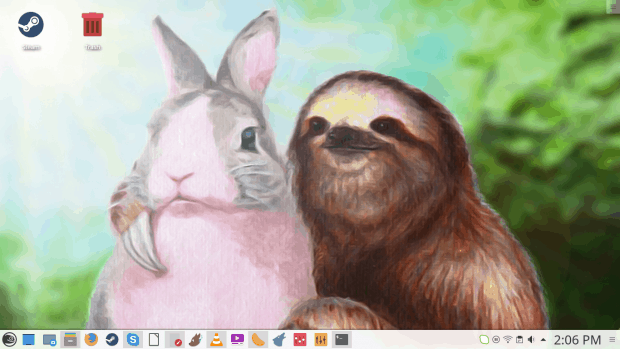 Candidate 4: Mageia 6
The Plasma rollercoaster of emotions did not stop with just Zesty and Leap. After many years of not being able to test Mageia due to insurmountable hardware compatibility problems with a variety of laptops, I finally embarked back on this journey with the 6th edition of this somewhat niche and less popular operating system. But then, bearing the Plasma flag, it blew me away.
Mageia did something very similar to Antergos, which we saw in the Gnome 2017 article – it gave me Nvidia drivers – but then it took the effort one step further. While Antergos auto-configured the graphics card for use in the installed session, Mageia compiled the drivers on the very first boot, and they were available in the live session! This was a good start, and it got better.
I was pleased with decent network connectivity, media playback out of the box, solid app stack and package management, good smartphone support, and nice fonts. Performance was just average, hardware support reasonable, and there was an odd application crash or two. However, Mageia then upped the game with a slew of semi-pro features and capabilities, including preserving the live session and neatly porting everything into the home directory, and offering an advanced control center that combines both home as well as corporate-use services, similar to YaST. This was quite unexpected and rather refreshing.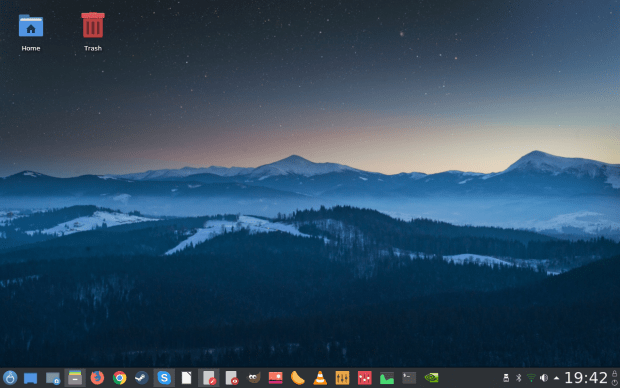 The best word to describe Mageia is unique – and so was its effort to showcase Plasma. It did things its own way without compromising the desktop environment. In fact, it managed to make the smart ergonomics of Plasma even better through the use of its custom features. This was definitely one of the more intelligent and elegant Plasma desktops to come out in 2017.
Candidate 5: PCLinuxOS 2017.07
Back to back with Mageia, I tested PCLinuxOS. The two distros share a lot in common, and overall, the early testing results were quite similar. Like Mageia, PCLinuxOS started the live session with Nvidia drivers configured and running, a very friendly Windows-like layout that highlights the flexibility of the Plasma desktop, excellent interoperability, which is of cardinal importance to newbies and Windows coverts, and of course, a lot of the common, everyday goodies out of the box.
The experience branched away after the installation, with some notable differences starting to show, and this time, not in PCLinuxOS's favor. Unfortunately, there were some application crashes, but the biggest issue is that the desktop update procedure, which ought to be a normal task, ended up with a borked, unrecoverable desktop session. PCLinuxOS 2017.07 did show that it is possible to do Plasma its own way, and up until that point, it was every bit as original and colorful as Mageia's custom effort. But the unfortunate ending of my testing prevents me from being able to recommend PCLinuxOS as a reasonable Plasma candidate. That said, if you are graced with better luck than myself, you should definitely consider this operating system, as it comes with a lot of goodies that you don't often seen in the mainstream distro list, and it tries to cater to people who are less tech savvy and/or inclined to tinkering. All this while offering a very stylish and fresh Plasma setup.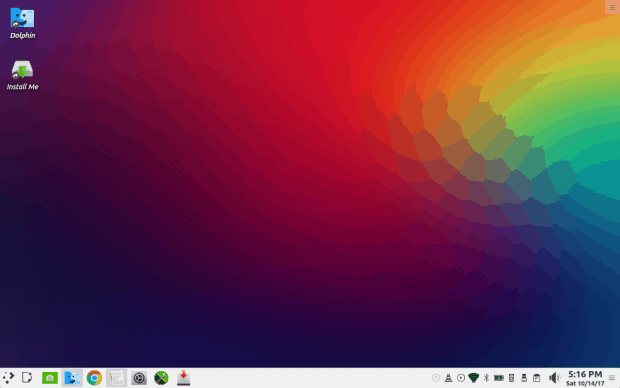 Candidate 6: Kubuntu 17.10 Artful Aardvark
After testing the autumn Ubuntu, I was rather cautious, no leery, coming to the Kubuntu test, expecting a large number of the underlying regressions and issues in the parent release to propagate to Kubuntu, desktop environment notwithstanding. And I was right.
The failings of Aardvark were made even more noticeable given how well Zesty has performed. To make things worse, this distro introduced a whole new range of problems that weren't just issues already seen in the Ubuntu review, reflecting even more poorly on the Plasma desktop. The desktop was somewhat slow, with bad network connectivity, flickering, severe video playback issues, and a kernel panic, to top it all off. The problems somewhat lessened after configuring Nvidia drivers, and in the end, Artful did provide a sensible setup with media and smartphone support and excellent performance. However, fonts weren't as sharp in Zesty, and there were quite a few applications crashes, which we can directly attribute to the Plasma environment. Subsequent testing on additional hardware confirmed my fears that these issues are indeed platform-agnostic and caused by changes in the desktop.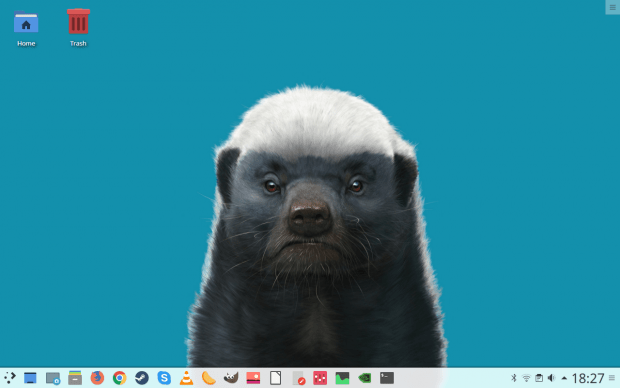 It turned out there was a wild seesaw of quality and emotions throughout the year, and unfortunately, the motion ended on a low note. Plasma saw a great revival early on, but then struggled to maintain momentum, culminating in a rather disappointing, lukewarm release that is Aardvark. While it still retains some super smart choices when it comes to usability and ergonomics, stability remains the Achilles' Heel of this desktop environment, and that ultimately could spell doom to any long-term adoption by users who simply seek a good, quiet baseline for their everyday fun and work.
And the winner is …
Well, it's kind of obvious. Kubuntu 17.04 Zesty Zapus is the uncontested king of this contest. It just did everything superbly – from the live session to prolonged, heavy use on several machines, it maintained and still maintains quality, elegance, flair and stability that no other Plasma rival – or for that matter, any rival – can offer. There are still some issues, like the Samba timestamp or screenshot shadows, and a handful of other papercuts, but the benefits outweigh these nuisances.
Kubuntu 17.04 is most likely the best KDE/Plasma release ever made, and it is a culmination of years of hard work. But then, It also sets a dangerous precedent, because once you have perfection, it is very hard to retain it, and consequently, the backlash is going to be ever more severe. As other tests show, including the Kubuntu family itself, it takes only a few short months to undo the stellar record with nothing more than some regressions and overstretched development resources.
But let's stay in the happy zone. Kubuntu 17.04 is the perfect distro and the perfect Plasma desktop, and it's the ultimate demonstrator of what this desktop environment can do, with a range of splendid features, great quality, deep forethought, excellent consistency, excellent ergonomics, and of course, all the fun stuff that people need. There's little else that needs to be sad except lament the fact it's not an LTS but just an interim release.
Conclusion
It is fun reading your own articles, and seeing how things change. And they did change. I believe that Plasma has progressed heavily since last year. Gnome went down, and Plasma went up. The cycle of Tux. I was rather cautious about Plasma, and it is still a volatile desktop environment. Good results are a gamble, but I believe that's an outcome of shoddy QA and insufficient attention to details and less an integral failing of the Plasma desktop. As a whole, Plasma is a lot better than it was. But then, it's also more difficult to put together than before. You either get amazing or horrible. There's no middle ground. To be honest, I prefer that to gray mediocrity.
While Kubuntu 17.04 is the unrivaled star of the year, Mageia 6 also deserves a lot of praise. Like Antergos in the Gnome space, we have an underdog quietly slipping under the radar and delivering a bombshell. Quality, originality – such a rare trait nowadays – cunning, great ergonomics and then some. Side by side, these two show that Plasma is an excellent choice for the desktop. 2017, I am far more optimistic about Plasma even as my passion for other options is fading fast. You still need to be cautious and risk it, but the reward is so much higher than last year. Plasma is on a good trajectory, and hopefully it will continue into the next year. Meanwhile, you have some awesome distros to test and play with and sample the best of Plasma.
Cheers.
[sharedaddy]